Wednesday, 28 July 2021 | Ann
We are very excited to announce the launch of our own range of Fluorocarbon Tippet!
Monday, 19 July 2021 | Ann
Your stillwater Corixa - tie it and fish it!
Friday, 16 July 2021 | Ann
Get ready!
Friday, 9 July 2021 | Ann
Are you enjoying your summer fishing?
Monday, 5 July 2021 | Ann
Have you ever heard of a Tailless BWO?
Thursday, 24 June 2021 | Ann
Fishing & Tying For Stillwaters
Monday, 7 June 2021 | Ann
As we expect to see more caddis on the wing in June, arming yourself with some sort of imitation is never a bad idea. Granted, most of the surface activity will take place in late afternoon and into the evening, but adult caddis can be on the wing at anytime of day, especially given a light breeze. Early mornings are a key time too, particularly before the sun hits the water.
Wednesday, 2 June 2021 | Ann
Whatís Happening?
With the best of the spring upwinged hatches but a memory now, we can look to June with caddis (sedges) in our sights. There are many caddis species throughout the UK, though itís not a requirement that we are able to identify them all. The main two groups are Hydropsyche and Rhyacophila, which both hatch in open water and generally towards evening time. That said, if we experience cool, wet days then they can emerge from the afternoon to early evening.
Tuesday, 25 May 2021 | Ann
Whatís Happening?
June heralds the start of damsel fly activity proper and whilst adult damselflies occasionally interest fish, itís the nymph form that excites trout most. Best of all too, is the nymphs migrate shorewards before crawling up reed stems and the likes to emerge from their nymphal shuck. And in doing so, they inadvertently expose themselves to cruising trout, which will be quick to take advantage.
Tuesday, 11 May 2021 | Ann
When it comes to river trouting - May definitely belongs to our largest ephemerid species the Mayfly. Best copied using #10 and sometimes #8 hooks the sheer size of Mayflies make them instantly recognizable. If thereís any doubt the olive/yellow body and heavily flecked wing of Mayfly duns are a give away.
Thursday, 6 May 2021 | Ann
May is an exciting month for fly fishers. It seems spring has now sprung as everything has burst into life.
1 Comment
Monday, 26 April 2021 |
Ann
The month of April plays into the dry fly enthusiastís hands in April. Not only will there be the leftovers from Large dark olive hatches, but Olive uprights, Large brook duns and Iron blue duns will be on the menu too. The latter might be small, but IBDs often appear in huge numbers, making them an important hatch for trout. Often too, all the above flies will hatch side by side, giving us some of the finest dry fly sport of the season.
Friday, 9 April 2021 | Sarah
Sometimes accidents happen but in a few cases, itís a fault with the product that needs to be rectified under warranty. Hereís some information on how the warranty works to get you and your kit back fishing...
Thursday, 8 April 2021 | Ann
Check out these great tips from our Pro Anglers designed to get you catching
Tuesday, 23 March 2021 | Ann
Olive Klinkhamer
In spring the weather can go either way. Faced with angry flood water, obviously nymphs we will need to scour the riverbed using nymphs
Thursday, 11 March 2021 | Ann
What's Happening?
Blessed with mild weather, expect to see dark buzzers hatching with black and brown shades still the dominant colours. In shallow bays, immature damsel nymphs will be active thought these are a fraction of the size of those mature nymphs we see in early June. They are also much lighter in colour too, either a pale green, or straw colour. Along stony shores where gravel occurs, there's a good chance of cased caddis and if the weather remains chilly then trout are likely to be grubbing about for these.
Tuesday, 23 February 2021 | Ann
Understandably, river anglers will have their fingers crossed and be praying for decent conditions come the brown trout season on rivers. Chances are however thereís likely to be a deluge beforehand, rendering rivers out of sorts for dry fly fishing. With caddis larvae busy developing over the winter months the opening weeks of the season see many of these sheltering in their cases beneath stones and the likes.
Tuesday, 16 February 2021 | Ann
Beadhead Straggle Tadpole Come spring, we'll all be praying for mild conditions and hatching buzzers, yet the truth is we're often subjected to chilly winds that send temperatures crashing. Often now, we have to adopt search tactics to cover more ground and hopefully, find the trout!
Monday, 8 February 2021 | Ann
Whatís Happening?
With winter beginning to release her icy grip, March sees fly life wake up on stillwaters. Blessed with reasonable temperatures upwards of 7oC we can expect to see dark buzzers emerging with dark brown and black being dominate colours. During more inhospitable conditions, trout are likely to be grubbing about in search of shrimp (gammarus) or cased caddis.
Friday, 15 January 2021 | Sarah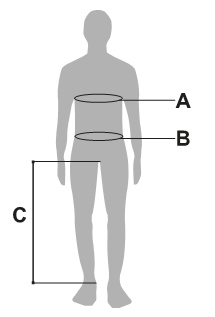 With so many manufacturers what size clothing do you need? Here you will find a size guide for each manufacturer available to The Essential Fly for easy measuring.