Wednesday, 29 April 2020 | Andy
Roy Ole Læhren Jakobsen from the Semperfli Pro Team shows his deadly Palamino Midge.
Midges are an fly that should be in any fly fishemans box as midges hatch so often. For us in the UK midges hatch 365 days per year so a must for us with buzzers or chironomids.
Thursday, 12 October 2017 | Andy
Step By Step Fly Tying Guide is at the bottom of this article
We are big fans of this deadly lure range the Marsdens' Mohicans!. Tied on super strong Partridge K4AY Barbless Sproat Grub & Buzzer Hooks assures you of a reliable fly whatever you are fishing for.
Monday, 23 January 2017 | Andy
Thursday, 12 January 2017 | Admin
Sunday, 4 September 2016 | Admin
Materials, instruction, background - we present to you, the Inferno Bug.
Thursday, 1 September 2016 | Admin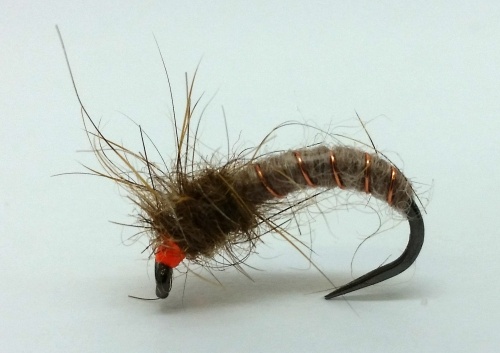 As part of our tie or buy it service here is a great fly for you to try!
Wednesday, 28 October 2015 | Andy
What are the ideal proportions when you are tying nymph fly patterns? Check our guide below to see the ideal guide to a nymph fly pattern.
Monday, 26 October 2015 | Andy
Originally conceived and tied by Frank Sawyer MBE, an English River Keeper, the Pheasant Tail Nymph is one of the oldest of modern nymphs. Find out more about the Pheasant Tail Nymph often just called PTN, how to fish them and more.
Friday, 4 September 2015 | Admin
1 Comment
Tuesday, 17 March 2015 |
Andy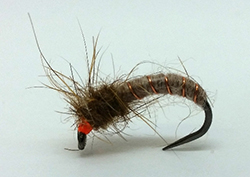 Sandys Chaddy 477
In true homage to Frank Sawyer Sandy Dickson developed the Chaddy 477 this fly uses Semperfli Chadwicks 477 substitute which is the closest substitute of the original Chadwicks 477 material that we have found. This is a really deadly Grayling fly! Buy it Here
Wednesday, 11 March 2015 | Andy
Jim Lees Olive Emerger Step By Step
This is Jim Lees stunning Olive Emerger, this is one of Jim's regular flies that he uses on the River Clyde for some of those big Brownies that he chases. It is a great all round Olive dry fly pattern. This stunning pattern has a trailing shuck and body formed from Semperfli Predator Fibres and the trailing shuck looks just like an Olive emerging to fly off the river.
Wednesday, 4 March 2015 | Andy
Sandys Assassin Emerger Fly Tie or Buy
Sandy Dickson is the designer of this stunning emerger, Sandy has a belief in a 5 minute tie, if it takes more than 5 minutes to tie then it becomes too expensive to lose! When he first introduced us to this fly we loved its simplicity, it really looked like an Emerger, it was not until its first use in late 2013 at Roxholme Fly fishery that Andy became convinced just how deadly this fly is. Arriving with Sandy at Roxholme he had let me have some of his Assassins in advance, Trout were already swiring around the lake taking buzzers below the surface, 2 Black and Green Assassins were tied on point and a single dropper. I took some line off the reel and threw it into the water about 10 to 14 feet ahead of me and started to take line off the reel. That is when I realised I had a run immediately I lifted the rod and struggled. Both Assassins had been hit, after a struggle of what felt like 10 minutes both fish came to the net with Andy MacDonald (the owner) netting the fish. Cheekily Andy threw the smallest fish, a mere 6lb into the water and said Bait! The other fish weighed in at 16lb 10oz. Sandy was livid, his own design flies immediately hitting a double bag of fish on the first cast, I think it was meant to happen to him not me!
3 Comments
Tuesday, 24 February 2015 |
Andy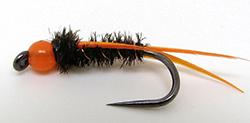 Inferno Bug Pattern Tie or Buy
When we saw the stunning intense colours of the Semperfli Inferno Biots and the Semperfli Intense Beads we knew we must try these in a fly pattern. In 2014 we went our with a variety of patterns and the Inferno Bug proved deadly, suspended under a bung, slowly retrieved and even resting on weed best Rainbow Trout hammered this cracking range of flies. Once we had over 100 fish on this pattern we knew we had to put it into production. For those of you that want to tie your own the pattern is below.
Wednesday, 18 February 2015 | Admin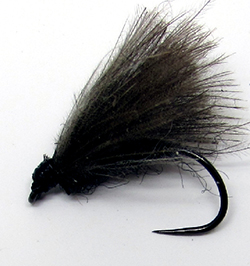 F Fly Pattern Tie or Buy
The F Fly is one of the simplest and deadliest fly patterns. Designed by Marjan Fratnik it is an all round Trout & Grayling fly pattern. With its large flay delta wing silhouette it can be used to represent many caddis, olives and midge species. We have it in a range of different patterns.
Monday, 16 February 2015 | Andy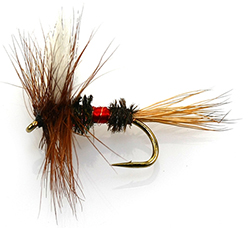 Royal Wulff Fly Pattern
The Royal Wulff is one of those great attractor fly patterns, not imitating a specific fly in nature it is a great fish catcher. Catching all over the globe this fly is fished with the following techniques:
as a single dry fly on a tapered leader,
as part of a New Zealand rig where the highly buoyant Royal Wulff supports a buzzer or nymph searching across riffles on rivers or
as a sight fly with an ultra small midge pattern, for example an F Fly where the Royal Wulff fly pattern acts as a attractor fly pattern in its own right and as a bit indicator for the ultra small F Flies or micro dry flies