Fly Tying Wires
There are many different manufacturers on the market that are offering fly tying wire in varying sizes and colours. Each thickness of wire will have a different application to your flyand create a different effect.
Copper Wire - used in most aspects of fly fishing there is an application for all thicknesses from delicate dry flies (0.1mm) all the way to big streamers and salties (0.5mm).
Lead Wire - typically used to add considerable weight to the underbody of flies. Most commonly used to Czech Nymph flies.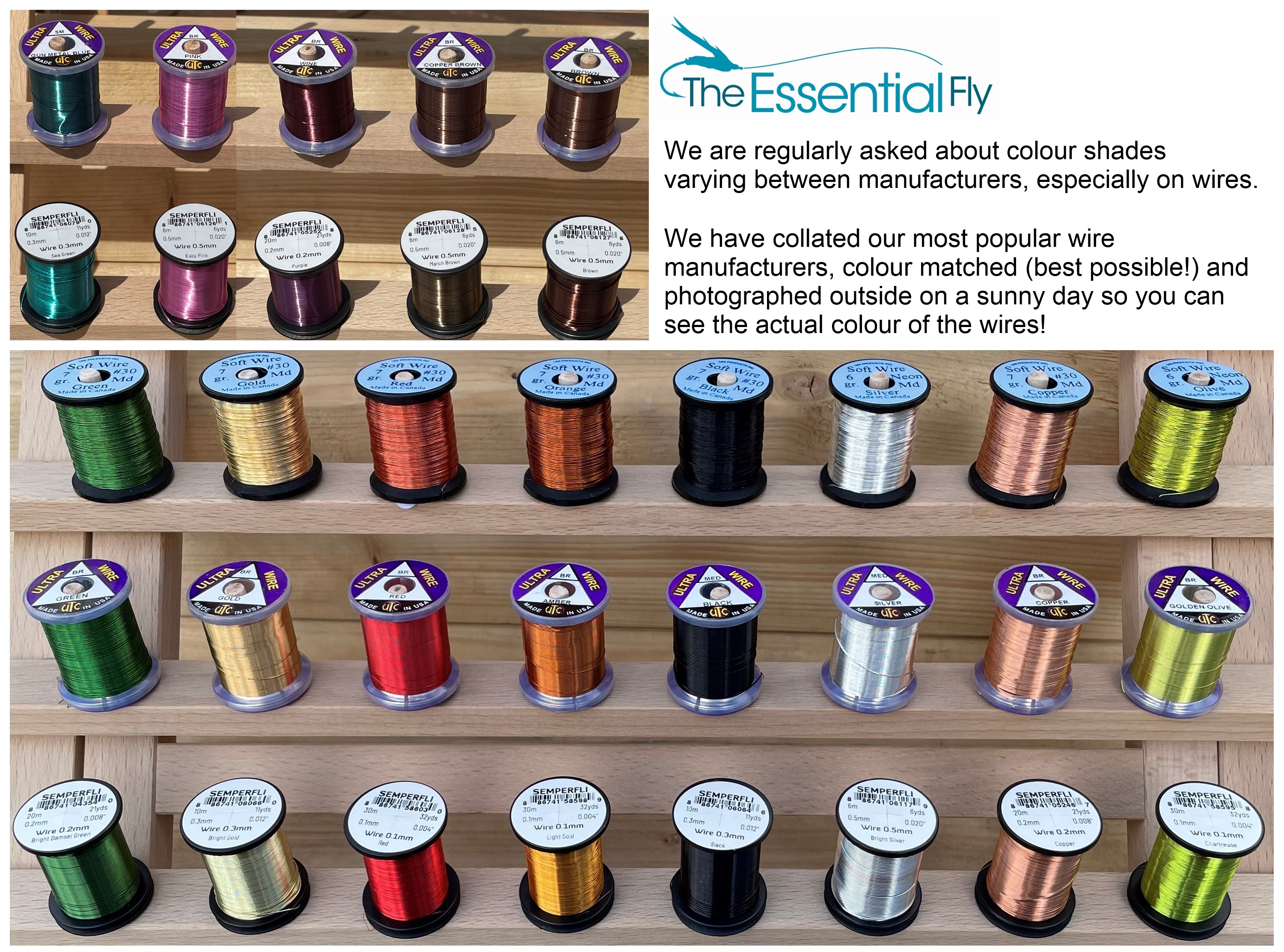 Copper Wire - By Diameter

'Dry Fly' wire

'Lure & Brassie' wire

'Big & Saltwater Lures, Streamers & Pike' wire

'Lure & Nymph' wire

'Sea Trout, Saltwater & Salmon' wire

Stainless Steel Wire

Lead

By Manufacturer

Non-tarnishing wire

Non-tarnishing wire