Grayling - Last Fling
Get your Grayling fix before the season comes to a close!
Keep reading to hear Paul Procter's back end Grayling season tips and tricks, including his top fly choices!
Very much like pike discussed a couple of Newsletters ago the grayling season too ends on March 14th. Of course this is dependant on landowners and angling clubs, as some choose to close their doors at the end of December. There'll be individuals too, who do similar by taking a wee break before the trout season gets in full swing. However, for those who are still keen to waft a fly rod about the remaining days of February and first two weeks of March can provide us with memorable grayling fishing.
Catch it right and late season grayling like this will grace your net!
This of course hinges on prevailing conditions when prolonged rain will lift rivers and ruin any hope of sport. That said, we're often blessed with a settle spell of weather, especially come early March when spring like conditions fill the air and flies hatch in earnest. The upshot being grayling will hopefully be feeding at the surface, giving us the chance to hone our dry fly skills. Try the Dry! Large dark olives are often referred to as "spring olives" and whilst we look to hatches of them during April and early May, some of the best activity takes places through late February and March. This hardy little upwing can be witnessed emerging on foul weather days when those brave enough to venture out will be rewarded.
Back End Grayling Dries You Just Can't Be Without!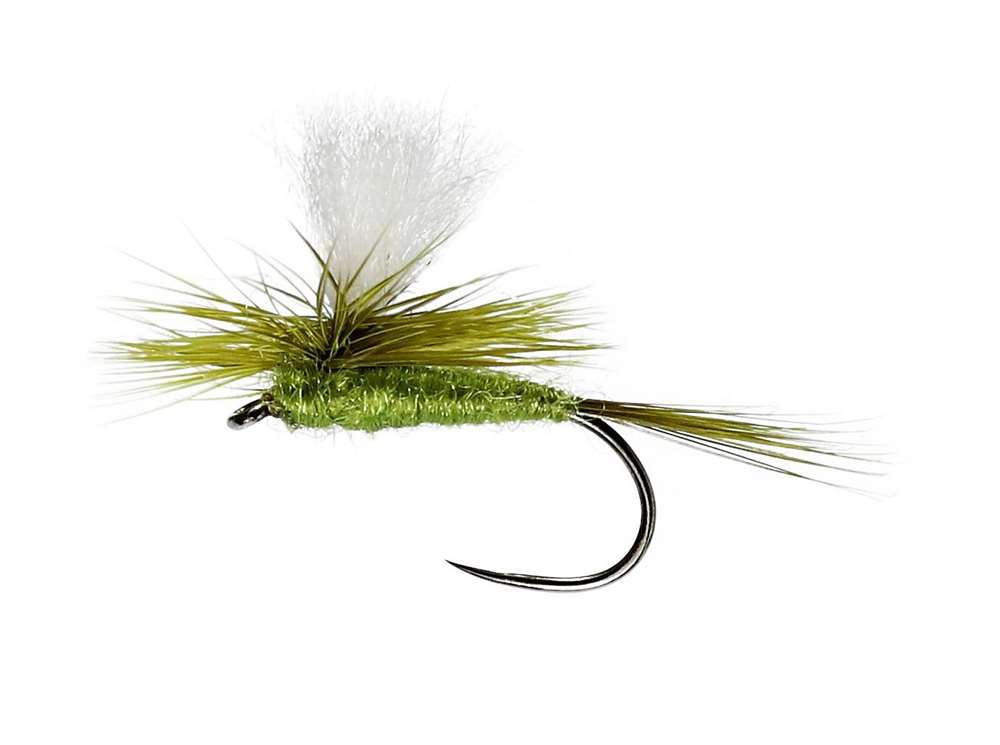 Given a 12ft tapered leader attached to our fly line that concludes with a 3-4lb tippet section, we can knot on a dry fly. During the early stages of a hatch, usually around lunchtime, it's shrewd to use an emerger pattern with the shuttlecock style being most effective. This will especially be the case in the streamy faster water, where grayling are quick to nab emerging flies. Once a hatch is underway, newly emerged duns tend to accumulate on the long flats as they wait for their wings to harden. Here, grayling often gather in numbers to pick off these unfortunate duns. It's now something like a parachute dressing, or F fly will work its magic. As a generalisation, we'd suggest casting some 3-4ft ahead (upstream) of any rise form.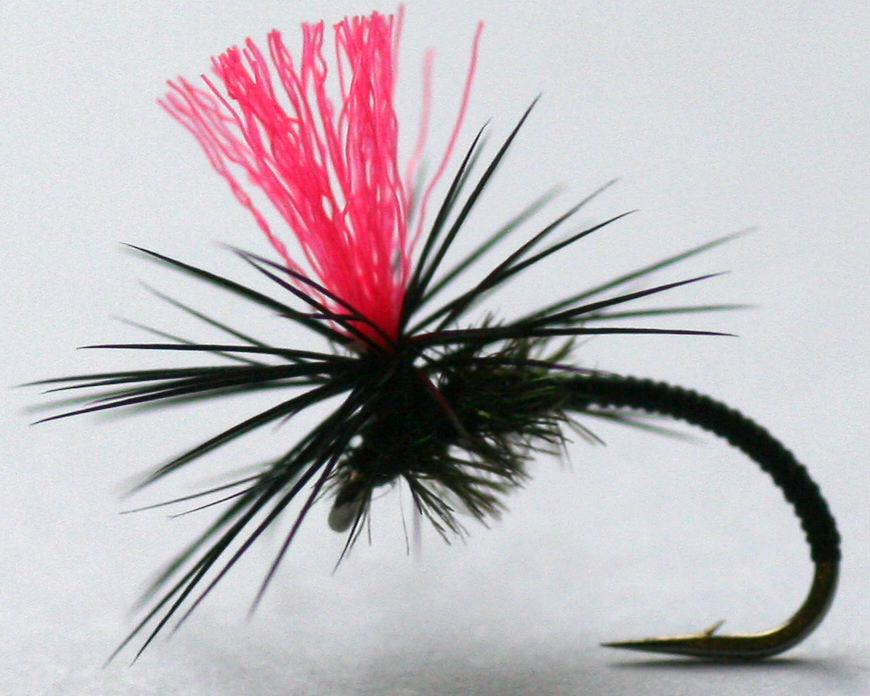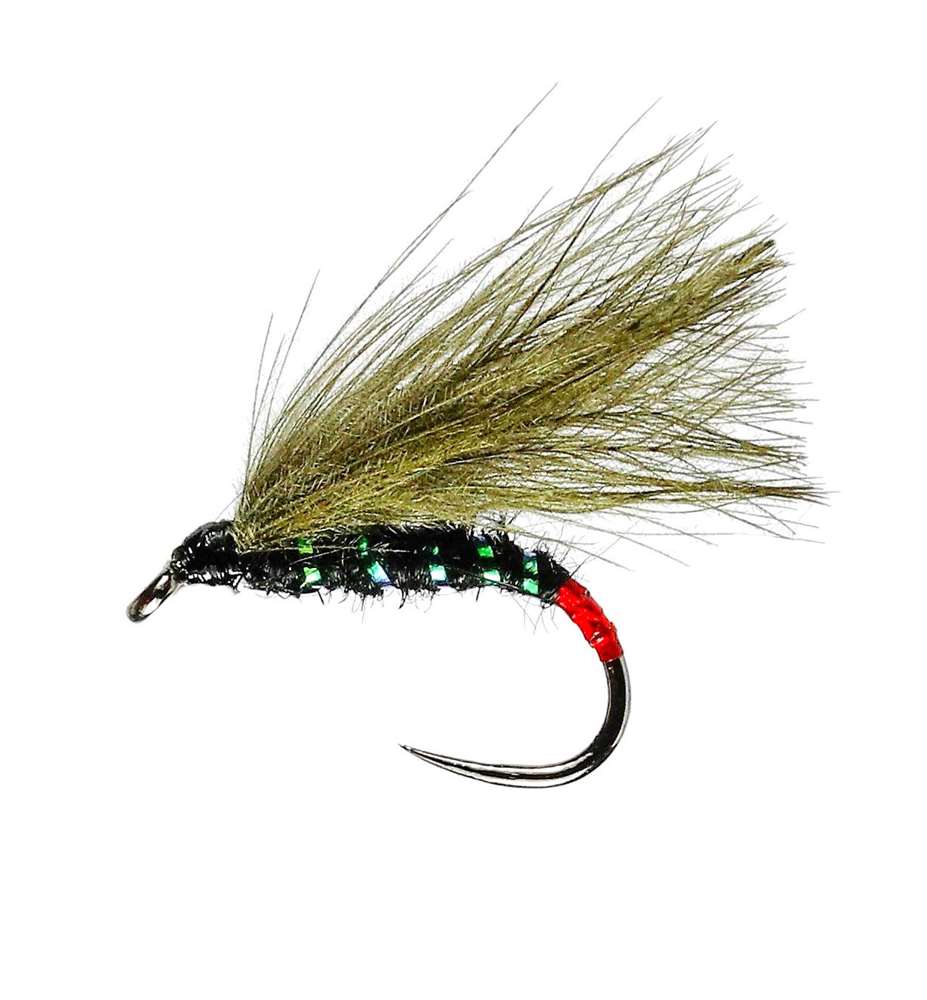 Search With Spiders
Admittedly, there'll be days when little stirs at the surface, even if flies are hatching off. Of course, it could be for whatever reason, grayling home in on ascending nymphs, rather than fly at the surface. This tends to occur, on bright, brassy days when blustery winds whip up the surface. Now a weak surface film makes it easy for emerging flies to penetrate and along with a stiff breeze that instantly hardens their wings, Large dark duns can be away within seconds. Now, you're better off making a blanket sweep of the water using a team of three spiders, positioned approximately 3ft apart.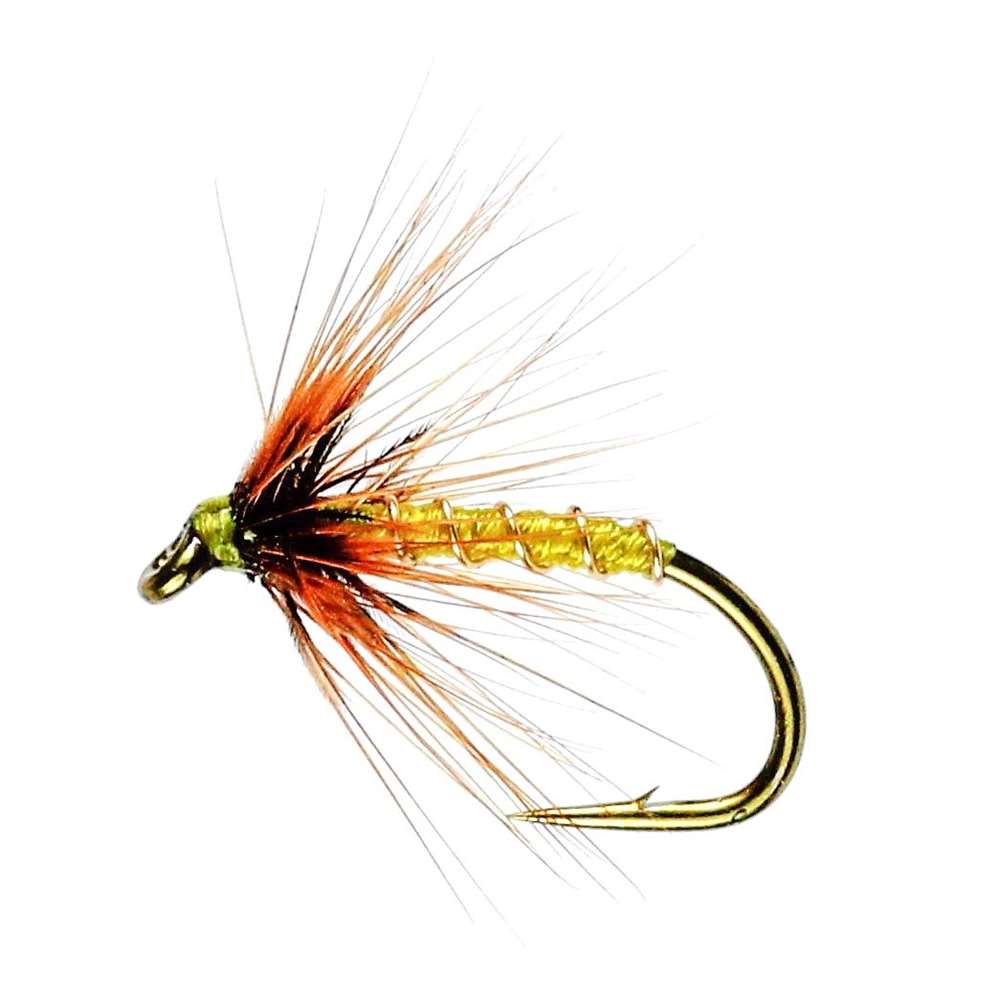 Rather than fish these upstream in the time honoured manner, which involves a greater work rate, you're better off casting the team slightly upstream of square then letting them drift downstream, before swinging round on a slightly tensioned line. Of course, mending line in an upstream direction helps slow their pace a little, so they appear more natural.
By using a measured (fixed) line and taking a step downstream after each cast, you're making a methodical search of the river. Patterns like the Waterhen Bloa and Greenwell's spider should top your list. The main thing here is to angle your rod at 45 degrees, which results in a drooping (bowing) line from the rod tip to the water. This is not only handy for detecting takes when it the line will lift, but provides sufficient slack for fish to turn down with your fly. Too straight a line, means a taut line that inadvertently pulls the fly out of the grayling's mouth before it can turn down.
When to Go Deep
With the best will in the World there'll be occasions when we're unable to employ dry fly or spider techniques due to high water, or freezing temperatures. In such situations there's nothing for it except to search deeper pools using heavy bugs. By far the best approach now is the "Euro" nymphing style, which uses a short, fixed line with a team of three weighty flies positioned all of 12 inches apart.
Look to shrimps and cased, or caseless (free-swimming) caddis dressings the Gaga Gammarus patterns are extremely fast sinking. The idea is to lob these upstream and track them back with your rod tip, in tempo with the current. Admittedly, your casting range is restricted now, but the advantage is the precise control and take detection you realize at the business end of things. Whilst this tactile method is extremely effective, you are principally restricted to areas you can reach by wading In flood conditions then, we recommend you stick to the margins. Further to this, because of greater volumes of water and increased flows the fish themselves seek respite close to the banks, so your flies will be exactly in the right place.
Grayling Bugs You Need To Catch More Fish!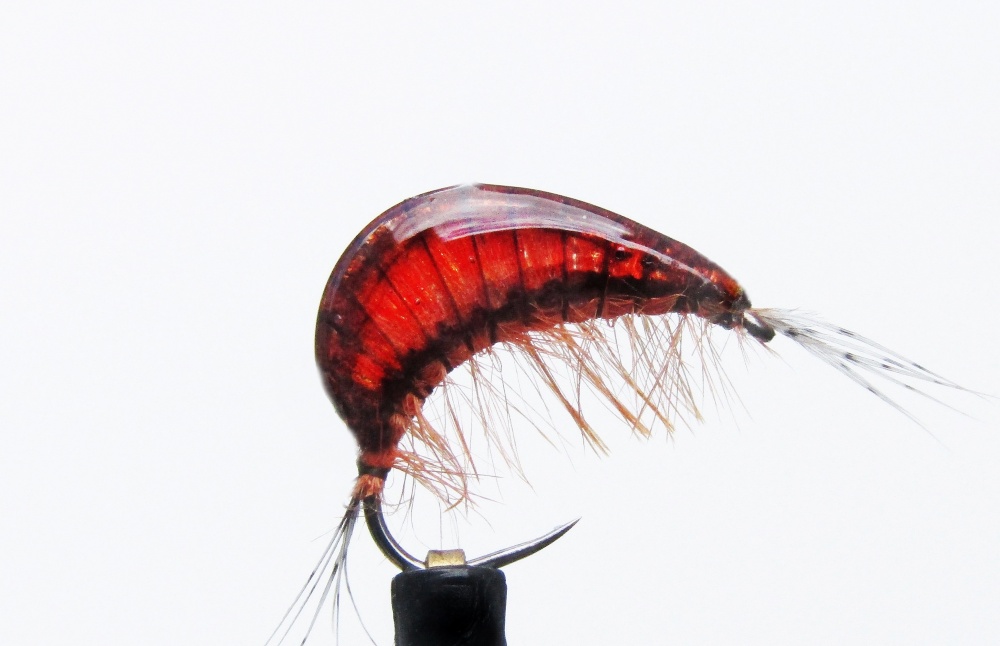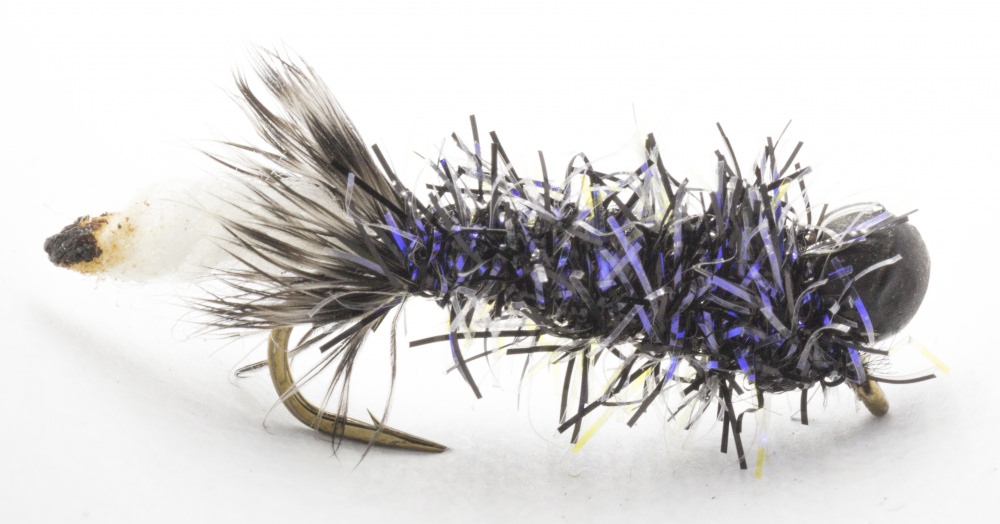 Safety Tip
As wading is part and parcel of the Euro style of nymphing, it's essential to use a wading staff. The collapsible type that fits into a holster means you conveniently have one to hand.