What's happening?
What to look for:
When you arrive, a quick look on the windward shoreline will instantly tell you if any recent buzzer activity has occured. You're looking for the bedraggled corpses of adult buzzers, or their empty shucks washed up in the foam. Along more sheltered banks you might be lucky enough to experience that distinctive 'whine' of adult buzzers as they fill the air looking to mate though only happens when winds fall light.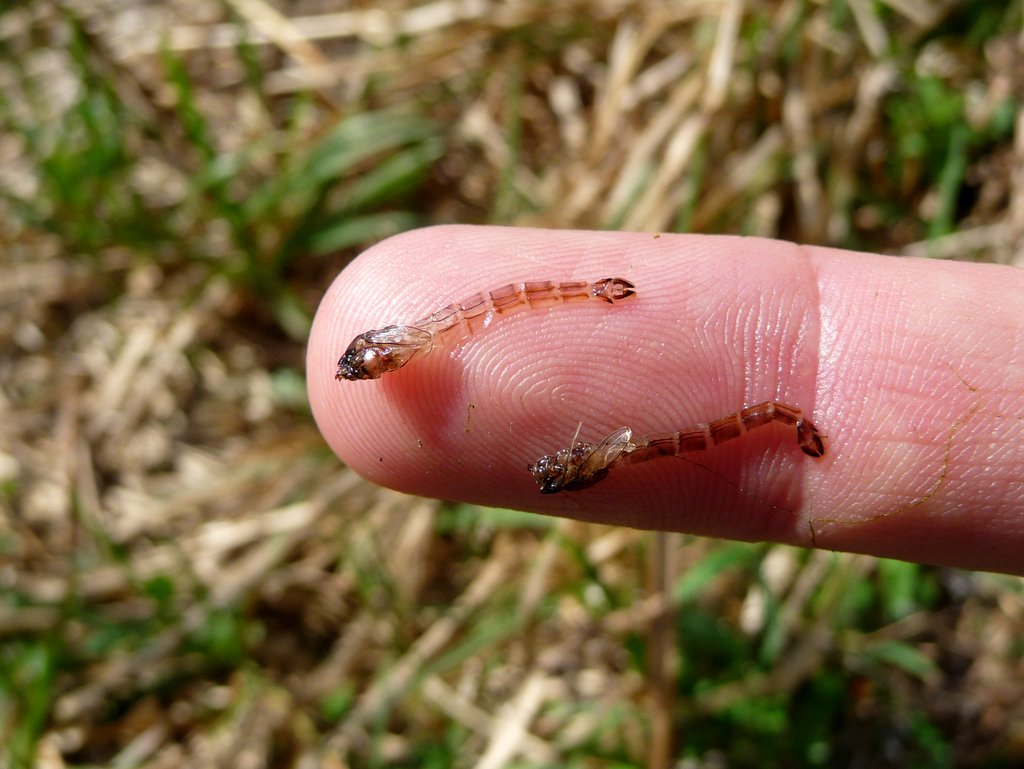 Photo caption: discarded buzzer shucks point to recent hatch activity
What to use:
A good buzzer rig would be a 12ft Essential fly copolymer leader of 6.8lb for a dropper with a further 4ft length of 6lb Wychwood ghost mode fluorocarbon to a point fly. If deep nymphing then an intermediate fly line might be useful with a single heavy fly on the point.
Flies for deep buzzers fishing:
Black 3D glass epoxy bead head buzzer #12-14
Brown 3D glass epoxy bead head buzzer #12-14
Claret 3D glass epoxy buzzer #14-16
Olive 3D glass epoxy buzzer #14-16
Flies for mid water buzzer fishing:
Black UV buzzer
Black holographic buzzer
CJs orange cheek quill buzzer #14
Blank buster buzzer
Flies for deep nymph fishing:
Bead head bloodworm #10-12
Bead head GRHE #10-12
Bead head PTN #10-12
Montana fl green bead head #10-12
Tie your own:
Why not tie your own. This effective and durable buzzer works well on all waters
Hook: Kamasan B175 #12
Rib: Semperfli 0.1/0.2mm silver wire
Body & Thorax: Semperfli 8/0 black waxed thread
Cheeks: Semperfli hot orange goose biots
Coating: Single layer of Semperfli no tack UV resin
Tying Tip: After catching your thread on, spin the bobbin anti-clockwise to achieve a flat thread which creates a neat, slim body and thorax