Fly Fishing In Spain
5 September 2015 | Admin
Look at a map of Spain, run your finger down the western coast from Hendaye in France until you reach the Minho estuary – Portugal's northern border with Spain. Now draw a straight line to the east and you´ll reach Lloret del Mar on the Mediterranean coast of Catalonia. The Pyrenees make up the fourth side of the box.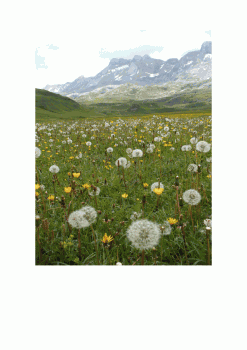 Let´s go fly – fishing in this magic box. What do you what to catch? Well, you have got the following: salmon, sea trout, brown trout, rainbow trout, and brook trout – in certain remote streams of northern Aragon – barbel, chub, carp, zander, pike, gigantic Wels catfish in Mequinenza and Danube salmon down in the river Tormes. Largemouth bass in Lake Caspe.
But for today? A certain day in July. Well, think U – shaped glacial valleys from 1500 to 3000 metres above sea level. Visualize alpine meadows studded with primrose and gentian. Think rich pastures where local cattle and horse graze in summer. Think cloudless skies and midday temperatures of 25ºCelsius. Ready? Now watch the vultures glide up and up the thermal corkscrew, You´ll see chamois and marmots.
Suddenly a shadow will pass overhead; you glance up – a golden eagle!
Access is good, hotels are excellent – the area is geared to skiing. In summer, roads are easier to use and accommodation is cheaper – it is the off season.
Stop and cast an angler´s eye at the water. A ten to fifteen foot wide stream. It meanders across the valley floor, it turns and twists like angry snake. Shallow. Thigh high. Silt and sand bottom. Undercut outer banks. Scores of cattle made fords.
The banks have been trampled down and the soil pushed into the stream – giving rise to long golden stretches of sand. No trees.
My guide is in his thirties.
You know, thirty kilos lighter, thirty centimetres taller and thirty years younger than me. I´m wearing a sun resistant hat, polarised glasses, a long – sleeve shirt, sun resistant gloves , breathable waders and felt –soled wading boots. The guide wears a T – shirt, shorts and tennis shoes. Meanwhile he has rigged up your rod. He smiles when he sees the combination of an English forename plus a Spanish surname capped by "Made in Scotland" on the rod. He looks at the reel. It is German and he knows the designer. Just a tad heavy he feels – the reel, not the designer. The line is stable mate to the rod. Your guide makes an initial cast. Then a second one, slower, easier, more relaxed. He smiles. "It handles like my grandfather´s bamboo rods! A great rod for your relaxed style of fishing" he adds.
Flies. Terrestrials. There is a gentle breeze from right to left. Trout in these water don´t spend their danger fraught existence sipping down gnats. They quickly work out that if anything up to a tenth of their size crashes into the stream it is food. Lucky for me because I have read and re – read "Trout and Terrestrials" by Lou Stevens.
I take out the only fly box I really need. Aluminium. The makers have been making boxes since the 19th century. The original foam was removed and replaced by one which makes it easier to grip the flies. The box was a gift from my mother over fifty years ago so the engraving has faded. I can see her now, telling my headmaster that angling and good exam results went hand in hand. She gave me the box when I passed my 11+. The other boxes are there because I feel guilty about having an empty pocket in my fly vest! And you never know.
I need something grasshopperish, greeny – yellow, brownish. You know big, bulky even, but light. Something leggy and hairy and floatable. Ah! Here. Size 10. I check to see if I have de – barbed the hook. Catch and release. Yes. My guide inspects it. "Well tied. Foam. It is not going to soak up water. A bit chewed about. Did you tie it?" (This guy ties size 28 midges, so praise indeed, but let´s be honest) I just say, "Essential Fly" He agrees that it is a fundamental fly. I´ll explain later.
What have I got? A nine foot 4X leader, a little seamless ring tied to the end. I used a pair of pliers to make it a bit more oval. A three foot 5X tippet. I crouch down. My guide is behind me to the left. Now a cow has ambled over to see what I am up to.
A quick prayer to the spirits that hold sway over these waters to smile upon my efforts, a custom I inherited from my Highland born great grandfather. However, he always poured a few drops of whisky into the waters as an offering and then drank a few drams himself. My mother flatly refused his suggestion that I should continue the tradition when I reached the age of ten
Over on my right the breeze has freshened. I can see the grass dance. There is a far off gust. I can see it coming. Now is the time.
A slow relaxed ten yard cast not to the water but to a point about one foot to the right of the bank just behind a clump of grass and a foot above it. The line unfurls and the fly starts dropping. Lo! The stiff breeze throws the fly up. It clears the clump and leaves the bank behind. Bereft of wind it drops and plop! The water explodes. I strike. Something I need to improve. No need because the trout was in no mood for delicate selective sipping. No counting "God save the Queen" before striking. It just slammed into the fly. I pull it in quickly. The longer you play a fish, the fewer its chances of survival; forceps out and I clamp onto the hook, a quick twist and away she goes. It felt heavier than it was. But then they always do, don´t they?