First River Fishing Trip Of 2011
10 April 2011 | Admin
Managed to get my first river fishing trip of the season on the River Nidd at Hampsthwaite in the Knaresborough Anglers water yesterday after a toe operation delayed my first river trip of the season. However the weather was beautiful little cloud in the sky with temperature topping 20C, with my daughter wedding dress shopping it seemed an ideal time to get out and hit the brownies!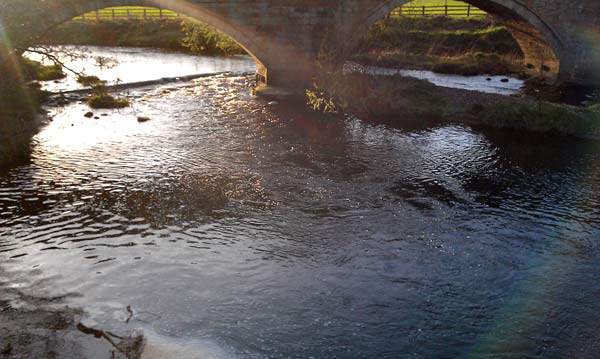 Hampthswaite Bridge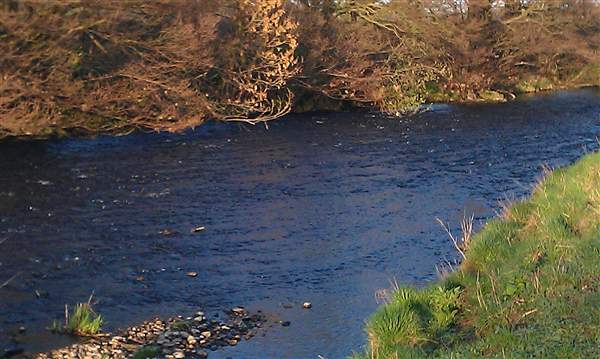 River Nidd - Shallows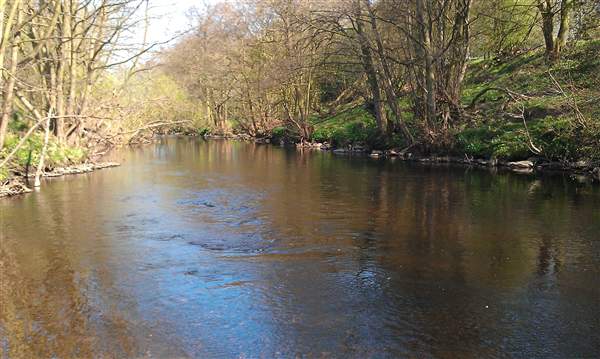 River Nidd - Shallows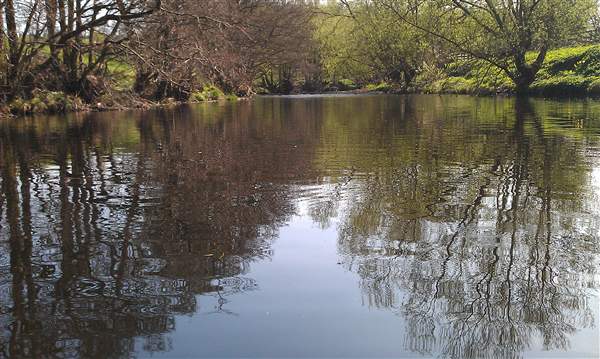 River Nidd - Pools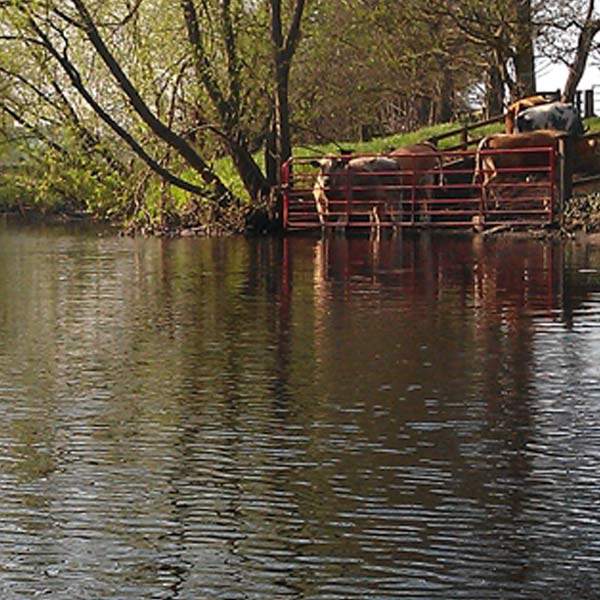 Your are being watched!!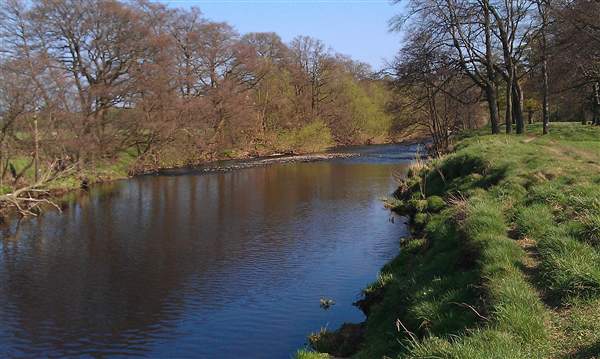 River Nidd
River Nidd
The water was low and little was seen all day in the way of rises yet there were midges and olives on the water all day. The olives looked superb dancing around and there was a constant stream of olives, wings & shucks and midges coming downstream almost all day.
With so little natural rises I opted to fish Straggle Pheasant Tail Nymphs tied using a pheasant tail nymph that uses Straggle String which is an ultra fine fritz designed specifically for nymphs and thoraxes with its ultra fine core is just adds that extra edge to many patterns. With Straggle String on the thorax on a size 20 hook, it is really "buggy" and extremely delicate fly. What a day! The shallows had little productivity, the trout really still around the pools, deeper waters hiding under overhangs.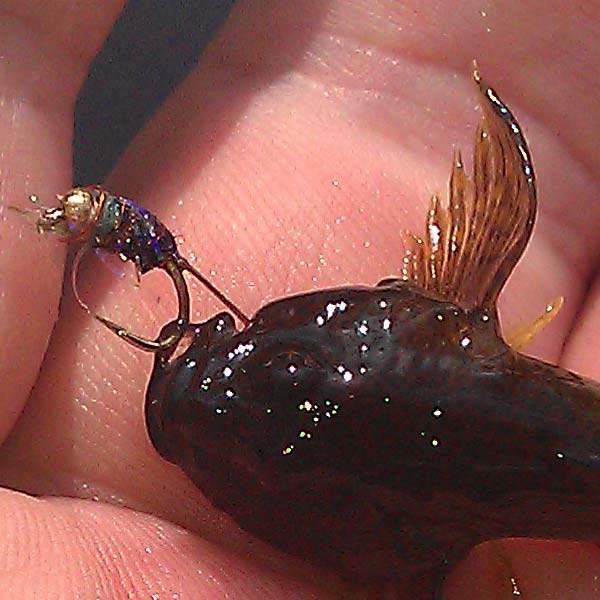 Size 20 Straggle Pheasant Tail Nymph & Sculpin!
The biggest Brownie of the day was caught in one of the deeper pools right next to a tree that had broken and was overhanging the water. It had been subject to a heron attack as can be seen from the photographs below.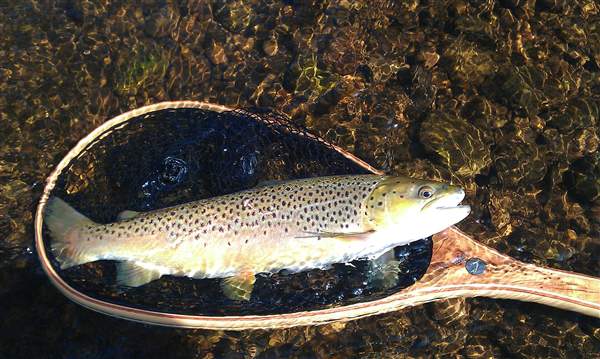 Best Brown of the day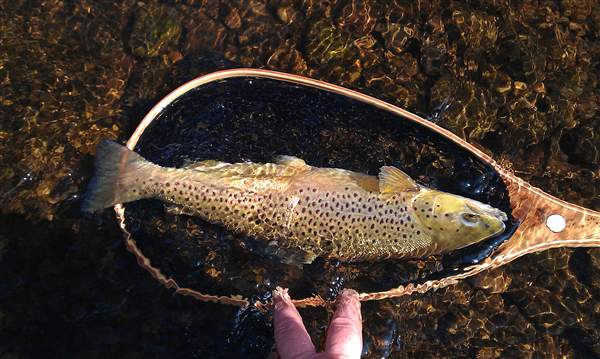 Best Brown of the day subject to previous attack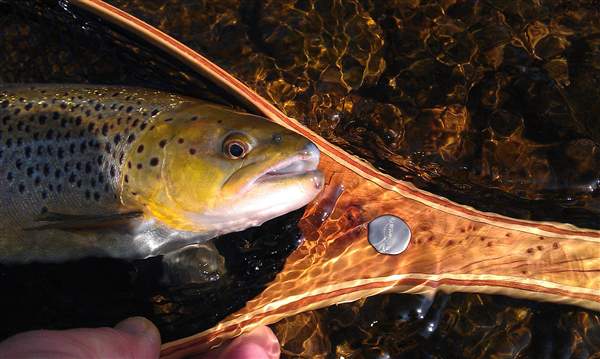 Lovely Brown
Trying the pools produced just 4 trout but 9 grayling to 1.5lbs and the real surprise in the shallows was catching a cracking little sculpin / bullhead on a size 20 pheasant tail!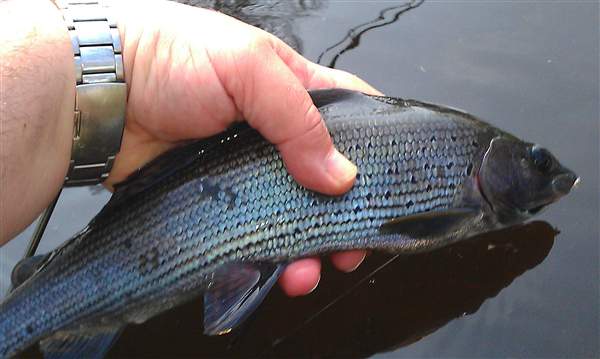 One of many Grayling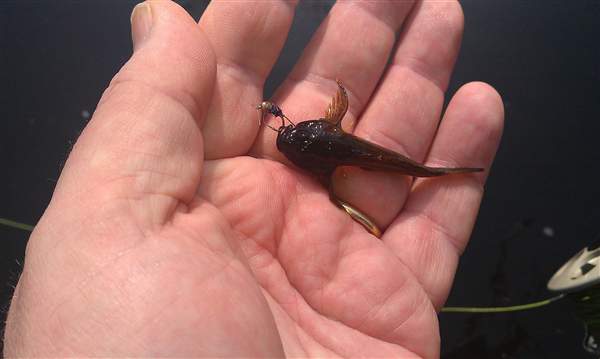 Suprise of the day - Sculpin Bullhead