Dry fly trout fishing
27 June 2015 | Admin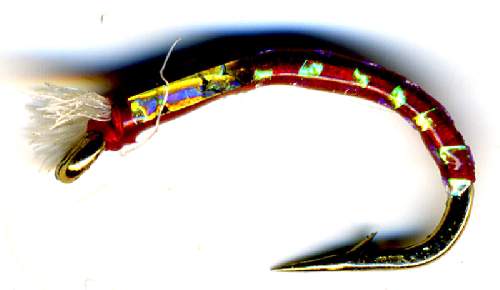 When trout fishing with a dry fly you use lines that float, joined by a leader, usually made of fine polyamide monofilament line. A tapered leader is typically between 3 to 5 meters long, and is almost invisible where the fly is knotted. The angler can also replace the last metre of nylon as required.
Unlike sinking fly (nymph) fishing, you can expect an explosive and exciting 'take' on dry flies. Your average trout will consume on average about 90% of their diet from below-water sources. The remaining 10% of surface-level consumption provides more than enough action to keep most anglers busy. Indeed, you might find yourself spoiled for choice and you can expect a lively time of it on your day trip.
A side note. Complete novices and or relatively new fly anglers generally prefer dry fly fishing. The reason for this is because of the relative ease of detecting a strike and the instant satisfaction of seeing a trout strike their fly. Delayed gratification is simply not in their vocabulary – and why should it be? Nymph fishing may be a more productive way of trout fishing, but dry fly anglers soon become addicted to the surface strike.