Kick Sampling When Fly Fishing
21 June 2013 | Admin
Kick Sampling When Fly Fishing
Kick Sampling is the key method to use on rivers to establish which fishing flies match the nymphs and invertebrates that you should be using. Kick Sampling is an easy process but will reap massive benefits for the fly fisherman each time they try this before fishing, almost every day of the year.

Requirements
To kick sample ideally 2 people are needed although you can purchase nets with handles ideal for kick sampling. All you need is a net which will comprise of a very narrow gauge mesh (don't tell my wife, I used bathroom net curtains stapled between 2 seperate 1m long planks of 25mm square wood!).

Action Of Kick Sampling

Start 2 meters apart and walk really kicking the bottom to move the rocks and disturb the invertebrates and bugs under the water. All of these will immediately travel downstream taken by the current no longer able to hold onto the rocks and weeds.
The second person holds the net to the bottom of the water ensuring that all samples, weed and loose items are caught in the net. Walk to withing 50cm of the net disturbing the bottom all of the way.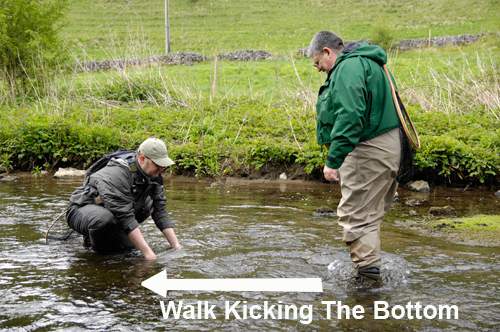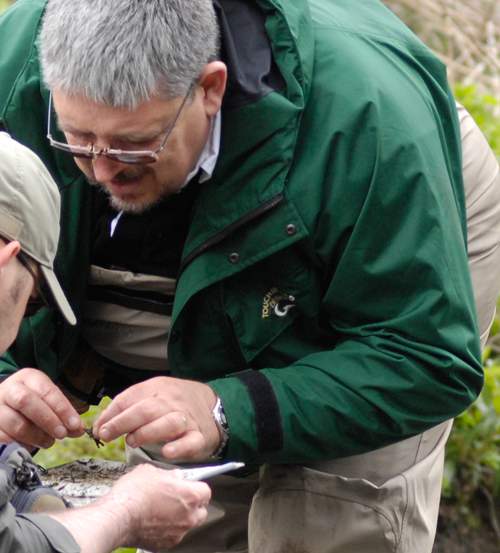 As Amateur Entomologists We Wanted to See More!
With our real interest we wanted to examine the underwater nymphs more closely. We put down a small plastic box with dividers filled with water and dropped the different bugs into the different sections to see the different nymphs, from agile darters, shrimps to mayfly nymphs.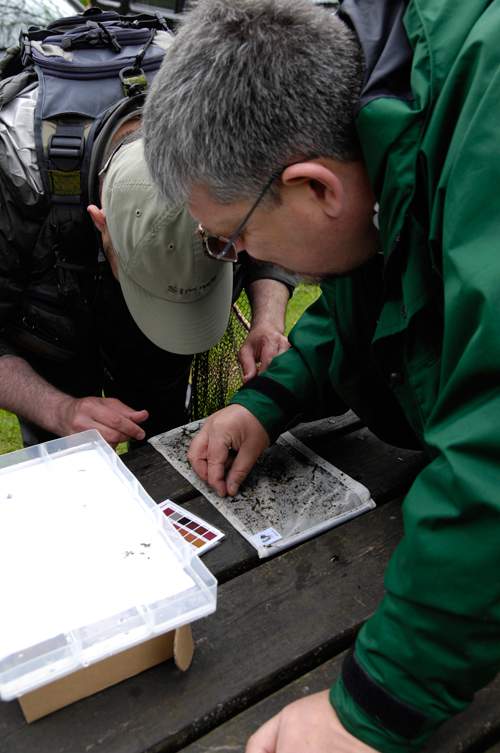 Bugs from The Kick Sampling