Tie or Buy - March Brown
1 Comment
30 March 2023 |
Phillippa
Fly Pick of The Week March Brown. Keep reading for tie or buy March Brown patterns and river set ups!
The doors to the Trout season are mostly all open and we are all itching for some dry fly activity Whilst hatches can be sparse, if you find your self in a the midst of a hatch you could be in for a good session! It's worth mentioning that whilst we would all like some early season dry fly sport dont dismiss March Brown Nymphs in between hatches as these can bring some seriously good sport too!
Don't tie? We've got you covered with our top March Brown picks!

Early season success on the dry!
Typically setting up using a 9ft 6" rod, we recommend the Wychwood Drift XL as a great entry level fly rod, the perfect companion for the novice angler. Paired with matching reel and line. On the business end a tapered leader, we recommend a tapered leader to help with turn over and also achieves precise presentation! You could add on an extra couple of feet of tippet if the fish are a little spooked.
A top tip before starting fishing give your leader and tippet a run through some line degreaser which takes off the shine off the leader. We highly recommend the Loon Outdoors Snake River Mud.
Using nymphs imitating March Browns, in between hatches can be good too! flies such as Hares Ear Nymphs and Pheasant Tail Nymphs work well! If you fish a euro nymph techniques a typical nymph set up would be a 10ft 3/4wt with a euro nymph fly line. From the indicator approximately 5ft of tippet to the first fly then around 18 inches to the point fly. Fished upstream and tracked back down with your rod, be sure to add some jigging effects to entice takes as the flies trundle back down past you.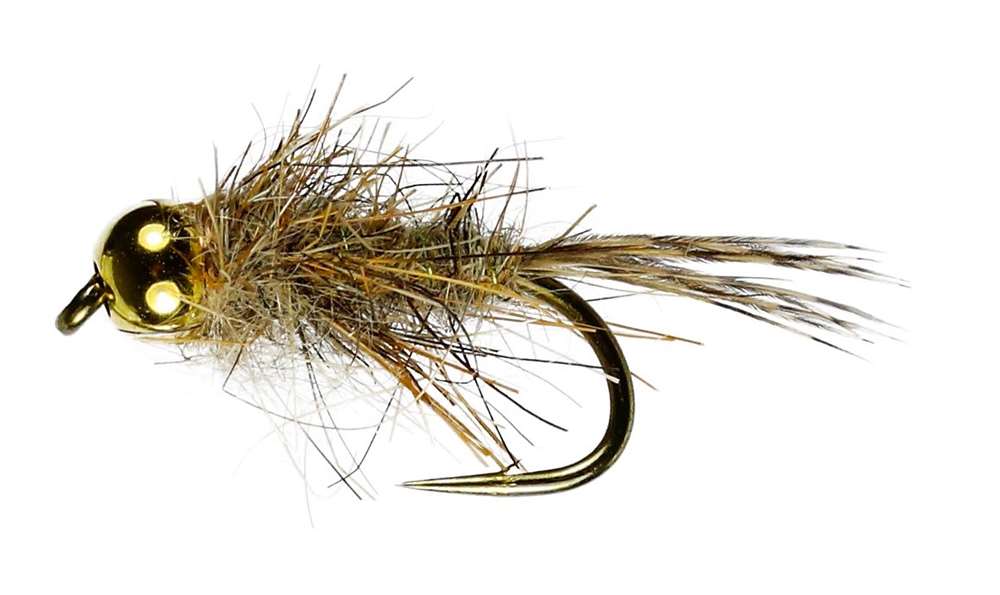 Tie Or Buy
March Brown Dry Want to tie your own March Brown dry fly to fool some trout? We've put together a materials list for you!
Hook -Dry Fly Hook #16 - #12
Thread - Semperfli Classic Waxed 12/0
Tail - Brown Cock Hackle
Body - Semperfli Kapok
Dubbing- March Brown
Hackle - Red Game Cock Hackle