Welcome To The Essential Fly Shop In Selby, North Yorkshire, UK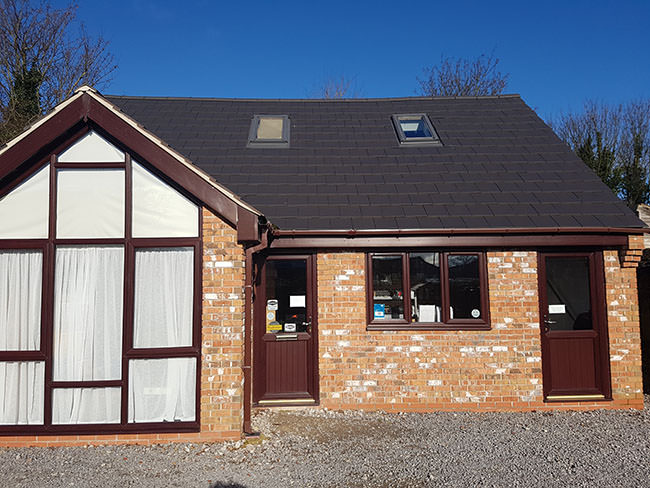 We are always delighted to receive visitors at our shop which is open Monday to Friday 8:30am to 5pm and Saturdays 9am to 2pm in season. You will find a cup of tea or coffeee always available and a chat for advice on fly fishing and fly tying. Our premses were custom built to our own specifications in 2015/6. We pride ourselves on being a very "green" retail outlet. Having installed solar panels, low energy daylight 6500 kelvin lighing ideal for fly tying we wanted a retail outlet that was energy efficient and to contribute to our environment. Our energy efficiency meant we had to cover our large display widow at the front of the premises. Using every bit of energy efficiency we could we created offices that were 35C at 10:30 in the morning. The trouble is that was in early April with no heating on in the premises! As fishermen we have to be aware of our environment, hence our desire to be energy efficient with our retail premises.
For an out of hours appointment call our office on 01757 333003 in office hours to arrange an appolntment and we will endeavour to help you as we have many fly fishermen in dire needs! Customer service is always our primary goal.
We are on Bondgate, Selby in a custom built shop with retail premises below and a custom office and demonstration room above where we among many other events run our fly tying courses and seminars by renown fishermen and fly tyers.
To Find us set your postcode to YO8 3LX, Hazel Lodge is set down its own drive with customer parking.
Fishing Flies Store
With massive stocks of single flies and fly collections you will usually find what you need. Below you can see our fishing fly collections room. with over 150 collections of flies on display,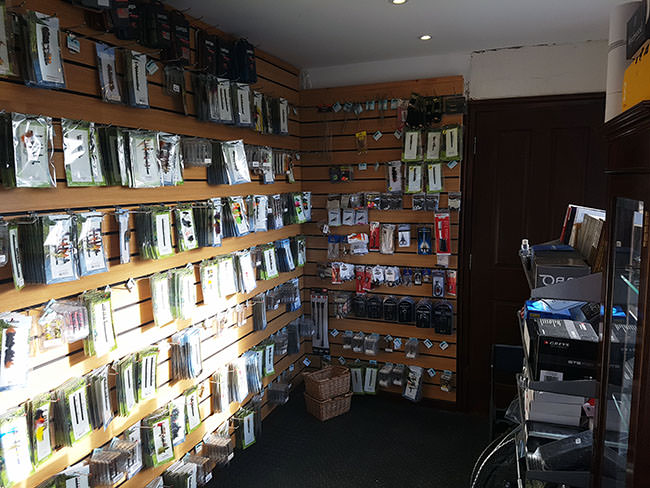 Fly Tying Store
We have a large range of fly tying materials and tools in stock from threads and wires to scissors and vices from excellent manufactures like Marc Petitjean, Stonfo, Veniard, Semperfli and more.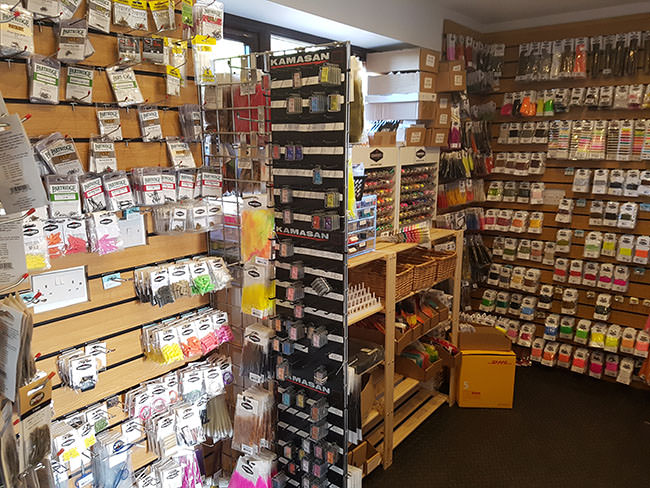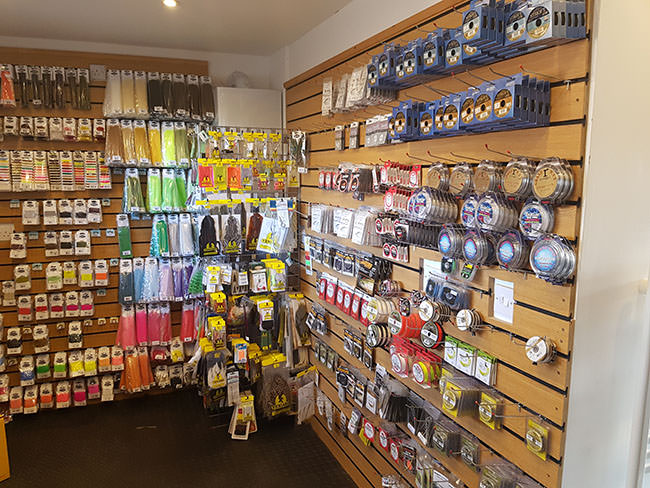 Custom Events
Our meeting room is designed for presentations and fly tying evenings.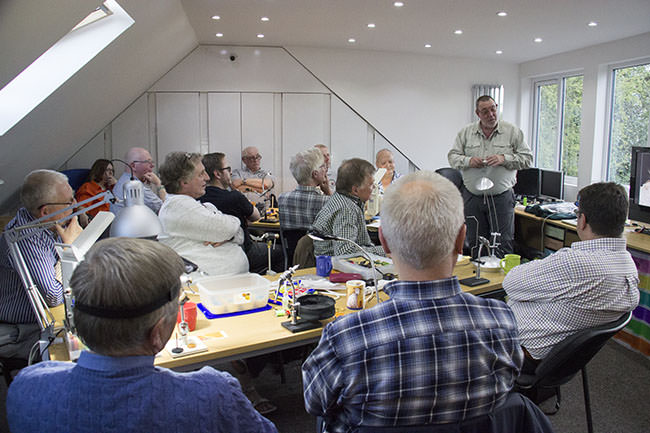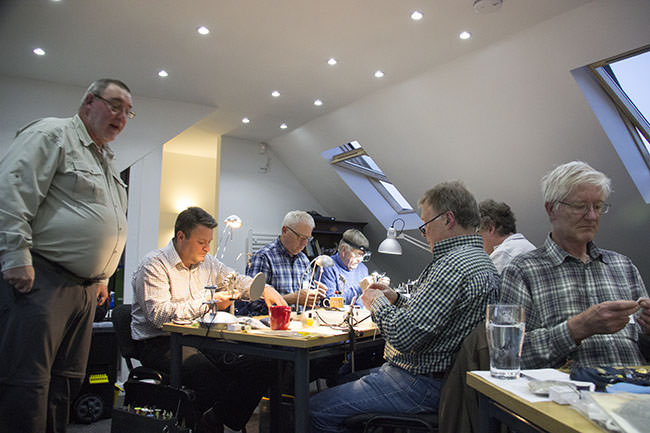 Finding Us
Use google maps here to find us