Sandy Dickson Flies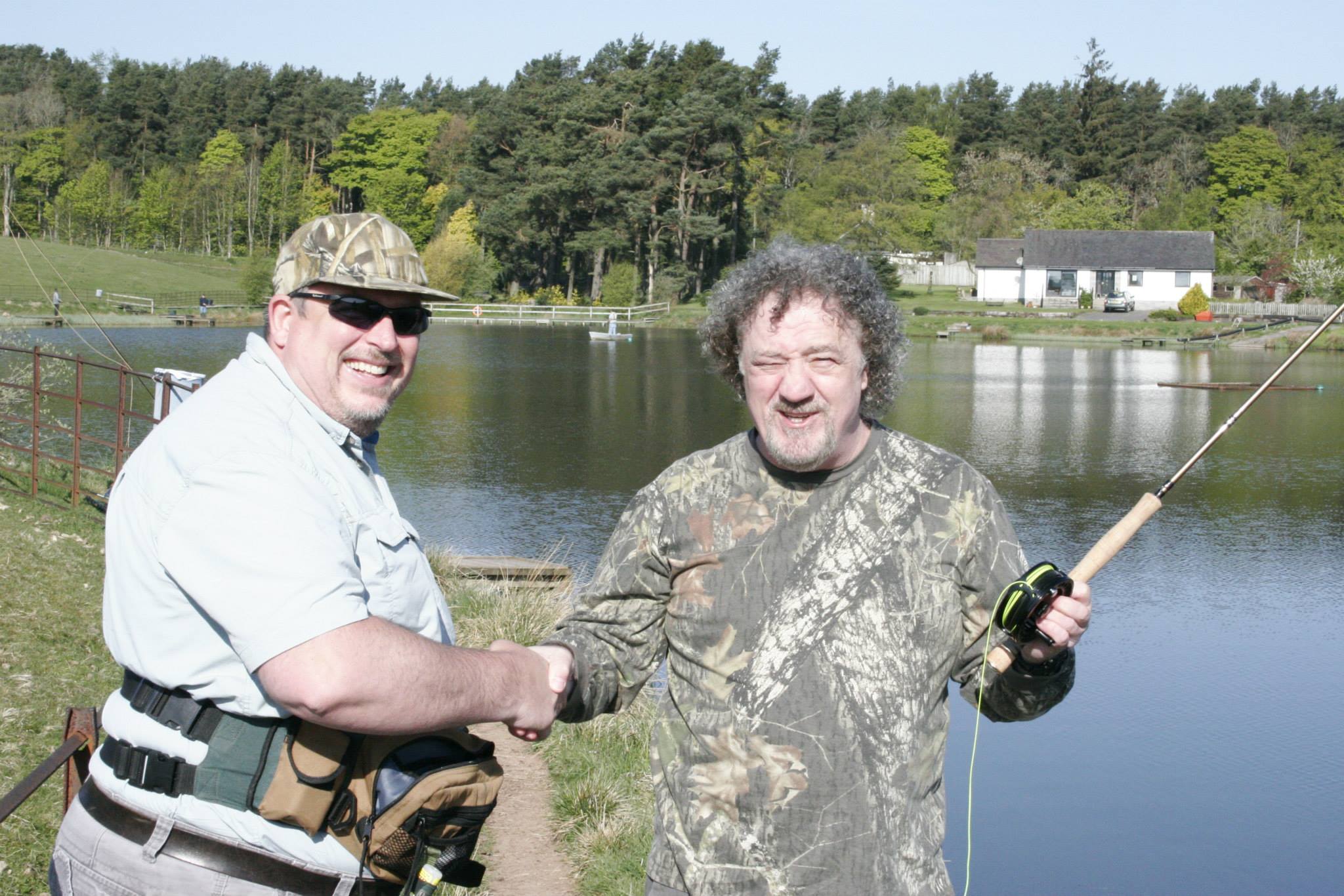 Sandy is a very dedicated and talented fisherman and tyer and has been working with The Essential Fly now since 2008. We are very proud to have been working with Sandy for so many years, so much so he is one of the family (Sarah calls him uncle sandy). He means so much to us professionally and personally.
The wealth of knowledge and the amount of time Sandy has given us all over the years has only strengthened the company and our relationship.
Sandy designed his first range with us called the blank buster buzzers, a range of deadly flies that caught Andy off guard at their first fishing match. Rematches have always been an annual event that would have much testosterone flowing as to the best catch between the two, eventually Ann and Cath decided to get a mini trophy for the winner each year.
The range of flies in Sandy's portfolio is vast, not all of them have his name in the title as some have been dedicated to other anglers like the Marsden Mohican or can be identified by the tell tale design.
Sandy has been at many events with us around the country helping at shows like the Irish Fly Fair, or tying and fishing days hosted by ourselves and lakes around the country.
To tie a fly, Sandy has a rule of 5 minutes. If it takes you more than 5 minutes to tie then it is not worth throwing to the fish!
Sandy's Dry Flies

Sandy's Emerger Flies

Sandy's Buzzer Flies

Sandy's Wet Flies

Sandy's Nymph Flies

Sandy's Knowledge