Monday, 13 March 2017 | Admin
Monday, 20 February 2017 | Andy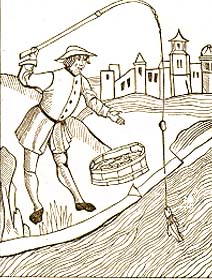 Since A Treatise of Fysshynge with an Angle in 1496 by Dame Juliana Berners we have been writing about the hunting fish through fly fishing techniques. Trout fly fishing particularly grew dramatically with the Victorians and through the 1800's when Trout were transferred as ova to British Colonies with the first successful transfer of Brown Trout Ova aboard the Norfolk with Itchen and Wye trout introduced to Victoria, Australia
Trout fly fishing has ranged from stunning waters like the English Chalk Streams and the Catskills to lochs and rivers where natural Brown Trout occur to stocked lakes like Arnfield, Grafham or Roxholme. Whatever your preference there is a massive offering for trout fly fishing world-wide.
Tuesday, 7 February 2017 | Admin
Today we have launched our new Quick View enhancement to The Essential Fly website. Intended to make it even fast to choose and get the products you want straight from the department page. Simply hover over any image on a department page and you will see the words Quick View appear, click and a window will appear with all of the product sizes and you can order directly from there without needing to click and go to the product page.
Monday, 23 January 2017 | Andy
Thursday, 12 January 2017 | Admin