Thursday, 11 May 2017 | Admin
For General Salmon fly fishing there are a few things to look for in a good salmon fly reel, here is our recommended checklist of features. Also check out our top tops for salmon fly reel protection.
Tuesday, 9 May 2017 | Admin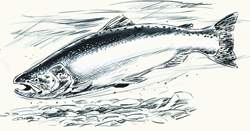 Finding salmon can be very tough, always seek local knowledge and talk to the local fly fishermen, gillies or local shops. We are of course trying to tempt salmon to feeding when they actually do not feed in rivers. We are triggering responses so positioning of our fly is key.
Monday, 8 May 2017 | Andy
With nearly 100 salmon fishing rivers in Iceland and most of those allowing between 4 and 20 rods to fish per day, there is a lot of fishing to be had in Iceland, but without the feeling of ever being cramped for space. Indeed when we went salmon fly fishing on the River Midfjardara or "The Queen of the Rivers" with over 220 named pools we had 12 fly fishermen split into 6 pairs one person fishing at a time with 3 gillies. This was over an incredible 115km river system. Such is fly fishing in Iceland. As is typical with many of the Icelandic river systems the season can be short, just 99 days in 2015 however 6000 salmon were landed ......
Monday, 13 March 2017 | Admin
Monday, 20 February 2017 | Andy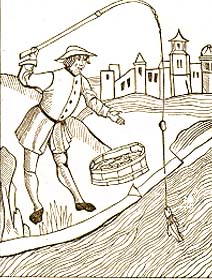 Since A Treatise of Fysshynge with an Angle in 1496 by Dame Juliana Berners we have been writing about the hunting fish through fly fishing techniques. Trout fly fishing particularly grew dramatically with the Victorians and through the 1800's when Trout were transferred as ova to British Colonies with the first successful transfer of Brown Trout Ova aboard the Norfolk with Itchen and Wye trout introduced to Victoria, Australia
Trout fly fishing has ranged from stunning waters like the English Chalk Streams and the Catskills to lochs and rivers where natural Brown Trout occur to stocked lakes like Arnfield, Grafham or Roxholme. Whatever your preference there is a massive offering for trout fly fishing world-wide.