Monday, 10 July 2017 | Andy
Foam has been used for many years in fly tying. Fly tying foams come in many forms, as flat sheets which can be trimmed to size and used for bodies for example as bodies of grasshoppers or floating terrestrials and lures, it can be shaped as poppers used for many lures or as cylinders which can be used for bodies for exampleas a detached mayfly body or used for its buoyancy in a Foam Arsed Blob . Foam comes as open or closed cell in closed cell, in closed cell foam bubbes of air are trapped unline open cell foam which has broken adjoining cells. Open cell foam means water can flow into the foam giving it limited floating capability whereas in closed cell foam the bubbles as all closed trapping gas which is gives buoyancy. Normally for the fly tyer is that we usually use closed cell foams
Monday, 10 July 2017 | Andy

As ever in this blog we will keep returning to the subject of fly fishing flies. It's a large, fascinating subject, and it's as well to learn as much as you can about their entomology, behaviour, habitat and habits as part of your fly fishing arsenal. Knowing as much as you can about the real insects also helps you select the perfect artificial flies for different angling expeditions under a wide range of conditions. Today we will look specifically at Caddis Flies
Monday, 3 July 2017 | Andy
What should a new fly tyer look for in a kit or should they purchase to start fly tying? There are ready made kits in the market produced by companies like Veniard ranging from tools kits to kits with tools and some feathers to ultimate fly tyers staters kits containing a vast variety of tools and materials.

So What does a person starting fly tying really need to purchase to start fly tying?
Saturday, 1 July 2017 | Admin
Fisker / Tubeology Plastic system is a tube syste with a difference. Plastic and metal tubes that can be cut to length to make any tube fly with interchangeable heads, clear, fluoro red, black or depth diving tungsten.
Created in Denmark the sytem is ideal for small summer salmon flies through to large predator and saltwater tube fly patterns.
Wednesday, 28 June 2017 | Admin
Tube fly fishing fishing origins are poorly understood, the first published references to tube flies is reputed to have been in 1932 by Alexander Wanless. He saw tube flies as a viable alternative to the loss of a large number of fly hooked salmon. He wrote that the tube fly was "the lure... has a hole through the centre of it so it slips up the line when a fish is being played. This is to prevent the small hook from being levered out of the fish's mouth by the body of the fly". Tube fly origins however according to Thomas Clegg in Modern Tube Making 1965 "came to Britain from America where North American Indians using hollow bird-bone lures which emitted a string of bubbles"
Find out more in this blog post
Tuesday, 27 June 2017 | Andy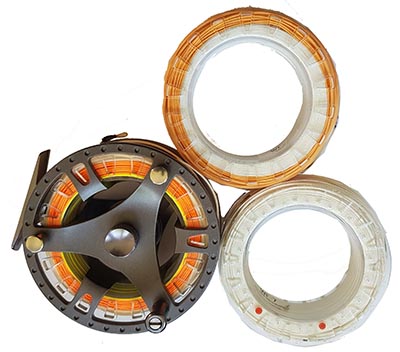 So why have cassette fly reels become so popular over the last few years? To answer that question we have to look at the design of reels and think about the way in which we use fly reels. Traditionally reels were machined from solid steel or aluminium blocks or cast in iron. The seperate parts including drag, spool and reel would then be assembled. The spool having been cast or machined often cost half that of the traditional fly reel! If we look at the way fishermen use their reels it shows why manufacturers have moved to casette fly reels and shows their benefits.
Monday, 26 June 2017 | Admin
Thursday, 15 June 2017 | Admin
Haching caddis often scuttle across the surface of he water drying their wings trying to get airborne. It is this that is imitated with the jerk and pause retrieves. Imagine the speed of the sedge on the water, that is what you must imitate. Find out more about caddis in lifecycles in this bog article.
Friday, 9 June 2017 | Admin
As Hans said on his Facebook page "Now the peacock bird get on the red list of endangered species Straggle String suddenly becomes indispensable as synthetic substitute. It is an awesome material. Here replacing natural peacock herl for synthetic and the results are amazing."
Tuesday, 6 June 2017 | Admin
Tuesday, 6 June 2017 | Andy
An essential guide.
Monday, 5 June 2017 | Andy
For General Salmon fly fishing there are a few things to look for in a good reel, here is our recommended checklist of features. Also check out our top tops for salmon fly reel protection.
Thursday, 11 May 2017 | Admin
For General Salmon fly fishing there are a few things to look for in a good salmon fly reel, here is our recommended checklist of features. Also check out our top tops for salmon fly reel protection.
Tuesday, 9 May 2017 | Admin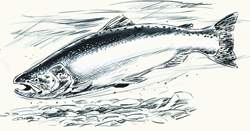 Finding salmon can be very tough, always seek local knowledge and talk to the local fly fishermen, gillies or local shops. We are of course trying to tempt salmon to feeding when they actually do not feed in rivers. We are triggering responses so positioning of our fly is key.
Monday, 8 May 2017 | Andy
With nearly 100 salmon fishing rivers in Iceland and most of those allowing between 4 and 20 rods to fish per day, there is a lot of fishing to be had in Iceland, but without the feeling of ever being cramped for space. Indeed when we went salmon fly fishing on the River Midfjardara or "The Queen of the Rivers" with over 220 named pools we had 12 fly fishermen split into 6 pairs one person fishing at a time with 3 gillies. This was over an incredible 115km river system. Such is fly fishing in Iceland. As is typical with many of the Icelandic river systems the season can be short, just 99 days in 2015 however 6000 salmon were landed ......
Monday, 13 March 2017 | Admin
Monday, 20 February 2017 | Andy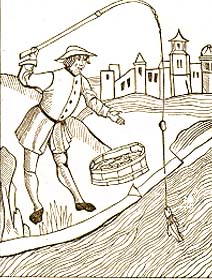 Since A Treatise of Fysshynge with an Angle in 1496 by Dame Juliana Berners we have been writing about the hunting fish through fly fishing techniques. Trout fly fishing particularly grew dramatically with the Victorians and through the 1800's when Trout were transferred as ova to British Colonies with the first successful transfer of Brown Trout Ova aboard the Norfolk with Itchen and Wye trout introduced to Victoria, Australia
Trout fly fishing has ranged from stunning waters like the English Chalk Streams and the Catskills to lochs and rivers where natural Brown Trout occur to stocked lakes like Arnfield, Grafham or Roxholme. Whatever your preference there is a massive offering for trout fly fishing world-wide.
Tuesday, 7 February 2017 | Admin
Today we have launched our new Quick View enhancement to The Essential Fly website. Intended to make it even fast to choose and get the products you want straight from the department page. Simply hover over any image on a department page and you will see the words Quick View appear, click and a window will appear with all of the product sizes and you can order directly from there without needing to click and go to the product page.
Monday, 23 January 2017 | Andy
Thursday, 12 January 2017 | Admin