Tuesday, 27 June 2017 | Andy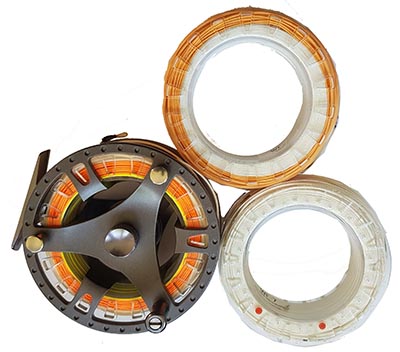 So why have cassette fly reels become so popular over the last few years? To answer that question we have to look at the design of reels and think about the way in which we use fly reels. Traditionally reels were machined from solid steel or aluminium blocks or cast in iron. The seperate parts including drag, spool and reel would then be assembled. The spool having been cast or machined often cost half that of the traditional fly reel! If we look at the way fishermen use their reels it shows why manufacturers have moved to casette fly reels and shows their benefits.
Tuesday, 6 June 2017 | Andy
An essential guide.
Monday, 5 June 2017 | Andy
For General Salmon fly fishing there are a few things to look for in a good reel, here is our recommended checklist of features. Also check out our top tops for salmon fly reel protection.
Friday, 26 August 2016 | Simon
Today we'll touch on a number of topics, focusing on Upstream Nymphing, whilst also considering how a pair of polarized sunglasses can make all the difference to your fishing trip, and how getting "that sinking feeling" will make you appear psychic to those less experienced.
Thursday, 21 July 2016 | Admin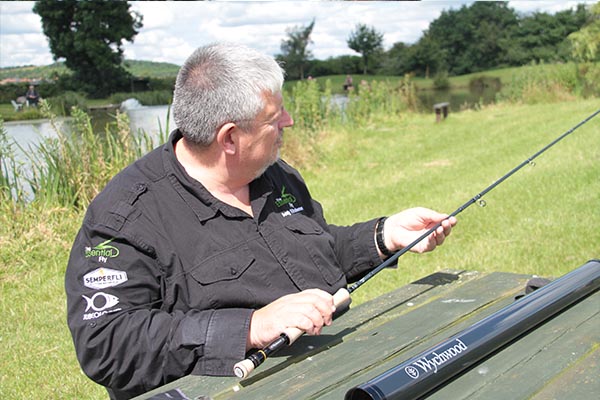 We had an opportunity to test the new Wychwood RS Rod in July 2016. Newly released and now readily available we thought we would do a full test of this new range of Wychwood Rods. The flagship RS series are classy, high-end fly rods which offer exceptional performance combined with a super lightweight design and stunning good looks.
Friday, 8 July 2016 | Admin
Tuesday, 1 December 2015 | Admin
One of the most important lessons for us was leader preparation at the river or lakeside. Today you will never find us without a tub of Dick Walker's Ledasink or similar material which removes the surface tension on monofilament to allow them to sink but most importantly to reduce flash and glint off the leader. Before we cast you will find us running the entire length of the leader through the tub of Degreasant or mud at least twice, then we run the line through our handkerchief or cloth. The result is that the chemicals always present on line is removed. If you cannot afford it then use some mud from the banks with water
Tuesday, 24 November 2015 | Admin
As with every hobby there are specialist terms to describe the hobby and the items used. Fly fishing has lots of specialist terms that are used to describe it, check our full glossary of fly fishing terms here or see the terms specifically used in relation to flylines here.
Wednesday, 28 October 2015 | Admin
Are you thinking of taking up fly fishing? You'll need to make sure you invest in the right fly fishing clothing, rods and materials to have the best chance of success.
Tuesday, 1 September 2015 | Simon
Monday, 31 August 2015 | Simon
Friday, 28 August 2015 | Simon
Thursday, 27 August 2015 | Simon
Wednesday, 26 August 2015 | Simon
Tuesday, 4 August 2015 | Simon
Monday, 3 August 2015 | Simon
Monday, 3 August 2015 | Simon
Sunday, 2 August 2015 | Simon
Saturday, 1 August 2015 | Simon
Friday, 31 July 2015 | Simon