Please click Google +1 Button


Join The Essential Fly Mailing List
Featured Products
XS Tropics Saltwater Intermediate #12£47.00 £27.50

Snowbee XS Tropics Saltwater Intermediate #12

Prestige St Zip-Front Chest Waders Fuller Body£299.00

Snowbee Prestige St Zip-Front Chest Waders Fuller Body

1,250M Braided Dacron 100M 30Lb White£49.99

Snowbee 1,250M Braided Dacron 100M 30Lb White

Polish Woven Nymph Selection£10.00 (1)

Polish Woven Nymph Selection - 12 Assorted Polish Woven Nymphs

Bristol Hopper Selection of Terrestrial Flies£9.99 (5)

13 Terrestrial Imitations

Snowbee Compass Support Fitting

U401 Size 6 Saltwater/Stainless 1X Strong£9.99

Size 6 Fly tying hook by Umpqua Feather Merchants

XS Fly Line Weight Forward Hi-Viz Orange #5£44.00

Snowbee XS Fly Line Weight Forward Hi-Viz Orange #5

XS Fly Line Weight Forward Floating Twin Colour #6£49.00

Snowbee XS Fly Line Weight Forward Floating Twin Colour #6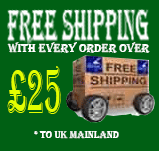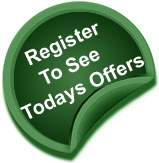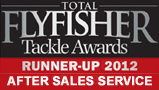 Latest News
Thursday, 31/07/2014
Key when choosing flies is to match the hatch where possible. Look at both the size and colour of the naturals and then match them with artificials where possible for both size and colour
Thursday, 31/07/2014
These are probably the neatest fly fishing tapered leaders on the market, a 3 coloured leader that can guide your eye to the fly or act as a depth indicator when high sticking
Sunday, 13/07/2014
Understand the midge in its natural form and you will become a better trout fly fisherman. Why are they called buzzers? Simple when the adult midges swarm they make a buzzing noise!
Wednesday, 09/07/2014
Find out more about grayling fly fishing, techniques and flies to use for the superb Thymallus thymallus that provides us with super winter sport.