Sialis Lutaroa / Sialis Fuliginosa - Alderfly
Sialis Lutaroa / Sialis Fuliginosa - Alderfly
Size

Nymph: up to 40mm
Adult: 10 to 16mm

Distribution
Season
Description

Nymph: Single tailed, strout brownish body with yellow markings. Large powerful jaws
Imago: Dar, soft bodied with almost black head and legs. Four shiny, hard wings which are heavily veined. The wings are held roof-shaped when at rest. The alderfly has long jointed antennae

Habitat:

Margins of ponds, lakes and rivers

Hatch:
Sialis Lutaroa is the most common Alderfly, during May and June they can be found in large numbers. They are not strong fliers and spend much of their time crawling around the waters edge on plants and stones or resting.
Alderfly Fishing Fly Patterns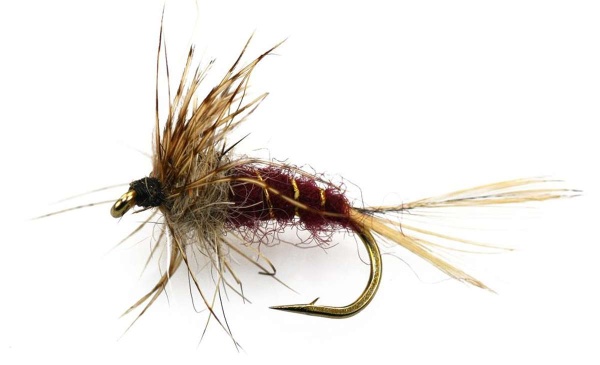 £1.10
The Essential Fly
The Essential Fly Alder Larva Nymph Fishing Fly
Available in Fly Size(s)
10, 12, 14, 16.