The Iridescent bodied Mohicans are stunning fry imitators, the black bodied and olive bodied all having Semperfli Straggle String thoraxes. After a year of testing we introduced these to the Fly Dressers Guild with the tying pattern for them to try to tie their own, these are a deadly mini lure.
Why Marsden's Mohicans?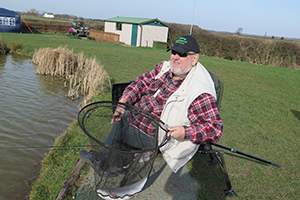 We named this fly range in memory of Mick 'The Bathtub' Marsden, a good friend of the The Essential Fly team and a really good fisherman.
He caught over 50 rainbows in one day at Roxholme including a few doubles! A very talented angler, Mick often caught when others did not.
Mick loved these flies when we gave them to him to try, along with our Inferno Nymphs. Sadly, Mick made his last cast very recently so we thought this a fitting tribute.
A percentage of all sales of Mohicans will be donated to Calderdale Coronory Care Unit who treated Mick so well helping him enjoy his fishing for a long time.
Tight lines Mick.