What's happening just now?
The month of April plays into the dry fly enthusiast's hands in April. Not only will there be the leftovers from Large dark olive hatches, but Olive uprights, Large brook duns and Iron blue duns will be on the menu too. The latter might be small, but IBDs often appear in huge numbers, making them an important hatch for trout. Often too, all the above flies will hatch side by side, giving us some of the finest dry fly sport of the season.

What to look for:

Because upwings prefer wet, cloudy days they can easily be missed due to poor light conditions. It's important you keep an eye on the margins where emerging flies tend to gather most. You're looking for that archetypal sailboat profile of duns as the drift downstream .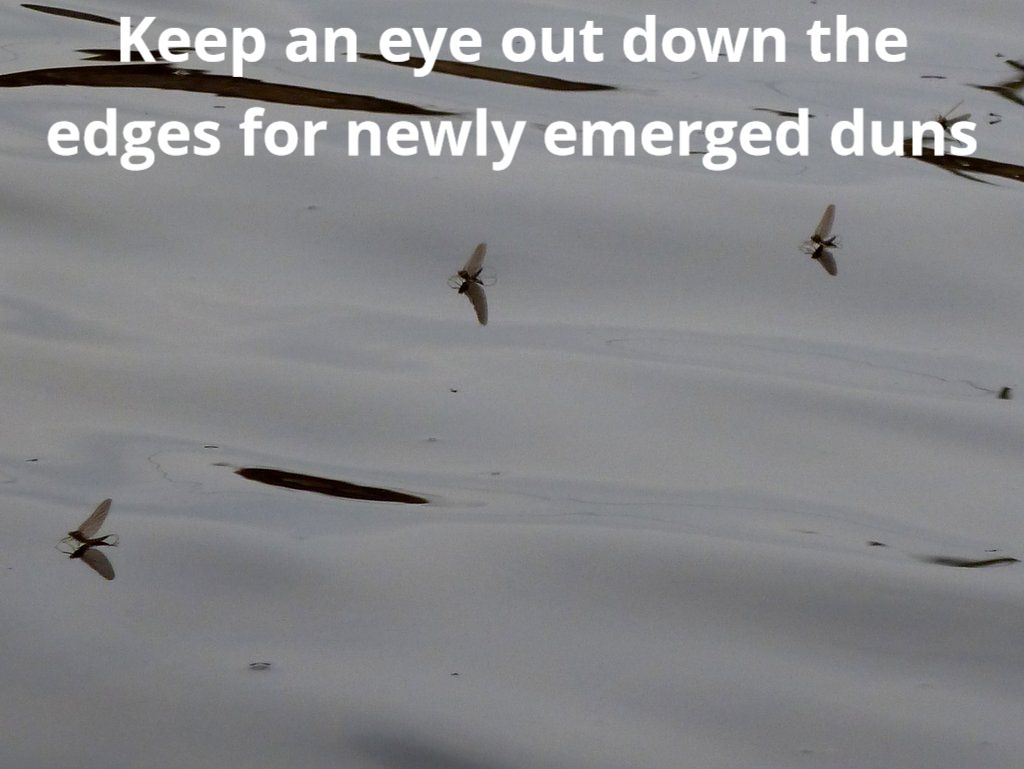 It's also worth keeping your eye out for spider's webs in hedgerows and gateways as here will be the remnants of recent hatches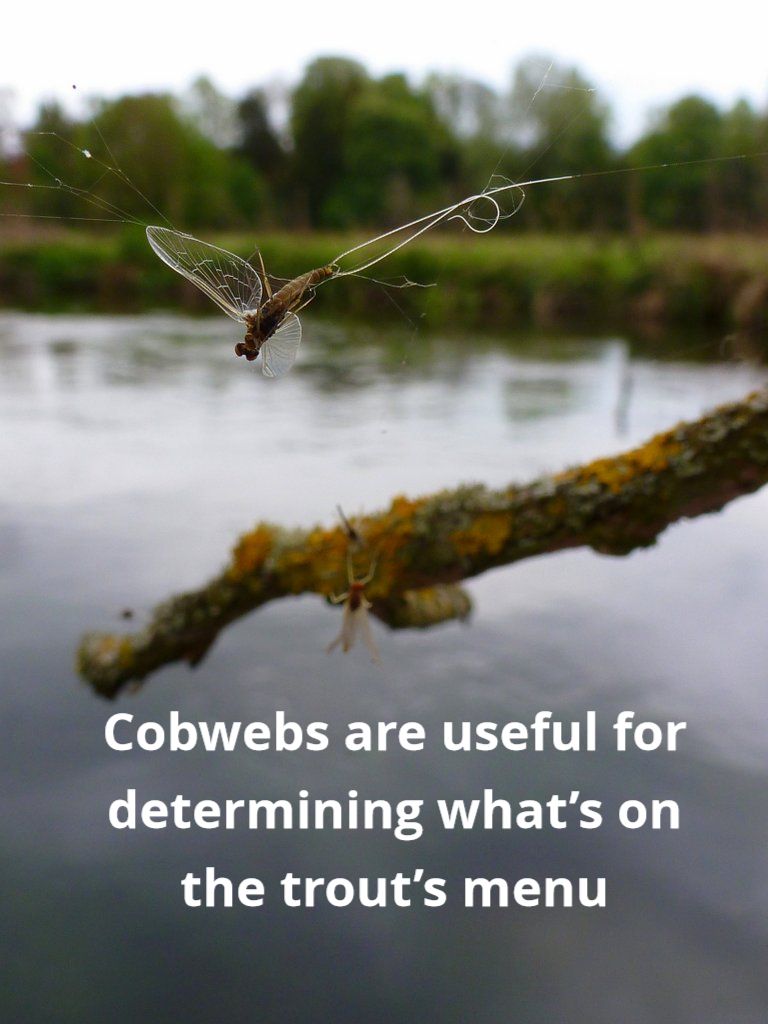 What to use:

Small upwing imitations are obviously going to be your best bet (below). A 5-weight outfit is as good as any though if you aim to specialize in river trouting then a 4-weight will give you an edge in terms of delicate presentation. We suggest a 10-foot model as these facilitate better line control when it comes to making mends. The Wychwood Drift 10' #4 and the Vision Onki represent excellent value for money
Where possible, a longer leader provides better presentation, so if the wind is feint and you're not casting under trees, we recommend one of 15ft, made up of the following. A 9ft Profil leader of 5lb with a further 3ft length of 5.5lb of Wychwood silk mode then a tippet of Wychwood silk mode 3.4lb . If it's breezy then both the 5.5lb and 3.4lb tippet can be reduced by 18inches-2ft each.

Seasoned anglers tend to prefer dull, olive, or grey coloured lines when dry fly fishing, but there's no conclusive evidence to suggest brighter coloured lines alert fish! Our staff are huge fans of the Cortland 444 Spring Creek in olive
Flies for Upwing hatches
Olive Klinkhamer: https://www.theessentialfly.com/troutdryklinkhammerbluewingedolive.html
Shuttlecock Olive: https://www.theessentialfly.com/troutdryshuttlecockolivecdc.html
Blue Upright: https://www.theessentialfly.com/blue-upright-trout-fly.html
Adams: https://www.theessentialfly.com/barbless-adams-female.html
Quill Gordon: https://www.theessentialfly.com/quill-gordon-trout-fly.html
Why not tie your own?

Simple to tie this shuttlecock IBD emerger is a must when Iron blues hatch.
Hook: #16
Thread: Semperfli 8/0 purple waxed thread
Rib: Semperfli 8/0 claret waxed thread
Body: Semperfli adams kapok dubbing
Wing: Natural CdC (2 plumes)
Tying Tip: For a tapered body, rather than pile more dubbing on your thread, simply back track your thread along the hook shank until the desired taper is achieved.