Loving the Semperfli Waxed Threads
We are so impressed with the Semperfli waxed thread range! Not only are there amazing colours in the range (and lots of them) but also:
240 yards on a spool
available in 6/0 8/0 and 12/0
its really strong
it lays flat on the hook
just the right amount of wax on the thread
there is a stunning fluoro range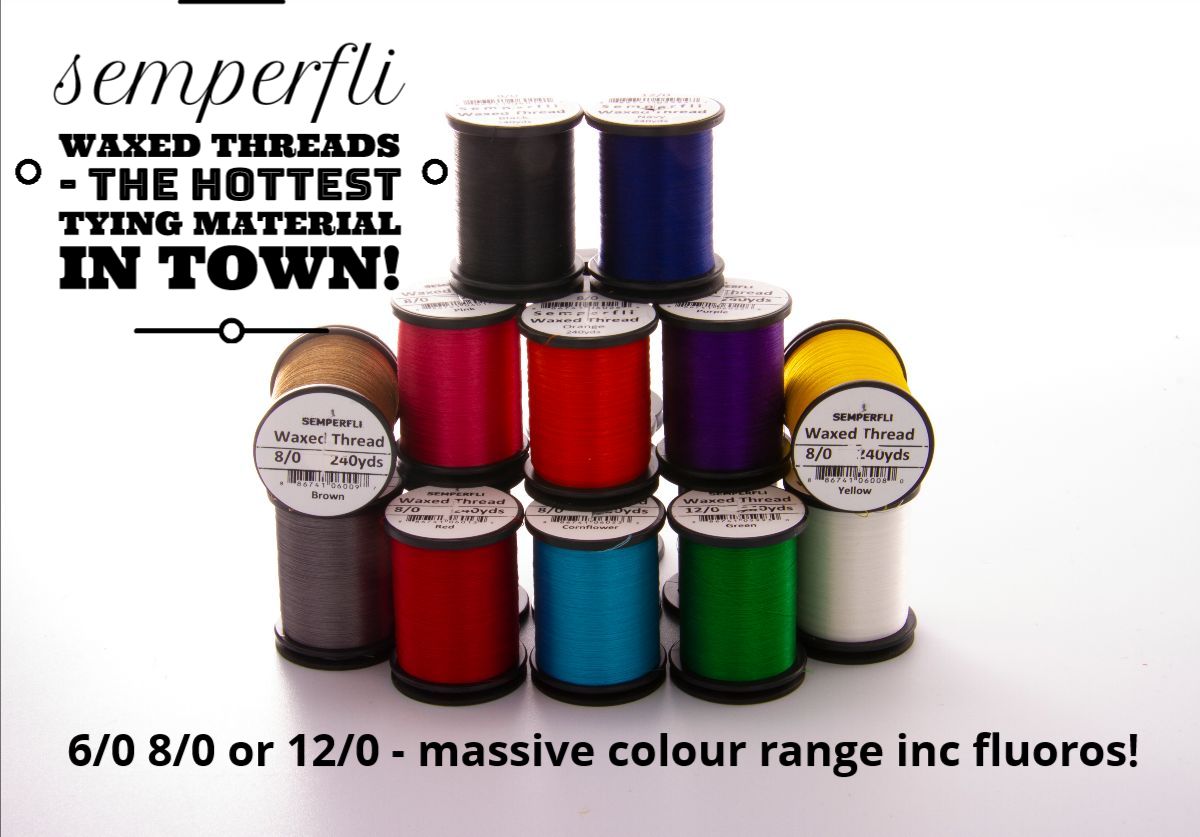 With fly tying season upon us, you really should give these a try. Highly recommended.