Environments for Trout Wet Flies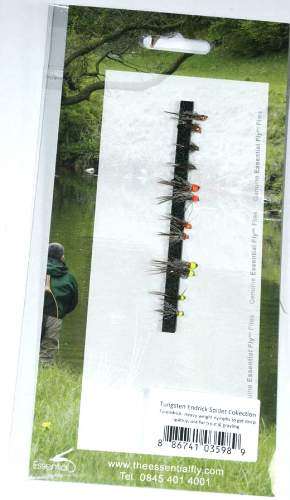 Trout wet flies are traditionally used in two main circumstances. First, in wild rivers and streams with turbulent, rain-fed waters. In such fierce conditions it can be difficult to see a fish rise and equally difficult to see a tiny dry fly on the surface of the water. This is the environment in which wet flies are used almost exclusively. Fishing can be done upstream or down, depending on the terrain or the circumstances in which you find yourself. Reading the water, the weather, time of day, the most promising spots, and the environment generally is all part of game. And really wild waters make the fisherman's decision-making process all the more interesting and exciting.
But wet fishing need not be done under such hectic and unpredictable conditions – though for many that is a preference, and brings its own rewards. The second area for wet fly fishing is on calmer waters. Lakes, lochs and reservoirs are where the traditional drifting boat method is employed. This allows the angler to fish just below the surface, using a team of wet flies. Even these days, this is still one of the best and most effective ways of taking stillwater trout. Indeed, the technique is the one insisted upon in international fly fishing competition rules.
You might be fortunate enough to live in a geographical location which opens up both of these possibilities to you for your fishing expeditions: calm lakes, or wild rivers and streams. Whichever you chose there is a huge range of trout wet flies available for you.