Course on Fly
Saturday, 25 July 2015 | Admin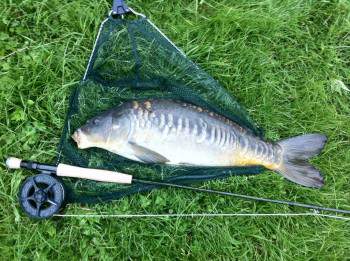 I was reading a book recently about catching course fish on the fly. I had previously caught Pike when fishing for Rainbows and Barbel when nymphing for brown trout but I had never specifically gone out to target course fish.
I managed to set aside a couple of hours after the kids had gone to bed this week and had a fantastic session on the river with very decent sized chub being caught. I also managed to target Roach and a few lovely large Carp from a pond just next to my local river.
I know some purists will not approve of my antics but I can tell you it's really good fun and those Carp gave an amazing fight!