2014 Best Brook, Stream & River Nymph Fly Patterns
Of course it really depends on which flies are hatching as to the most successful flies. However we have standard nymph fly patterns that we have found to be particularly effective ourselves using through 2014. Barbless flies have been used extensively this year as the market moves. These have been our top patterns for 2014 river fly fishing, generally imitative type patterns proving most successful however the GRHE as a suggestive trout pattern has proved successful on both rivers and stillwaters as usual.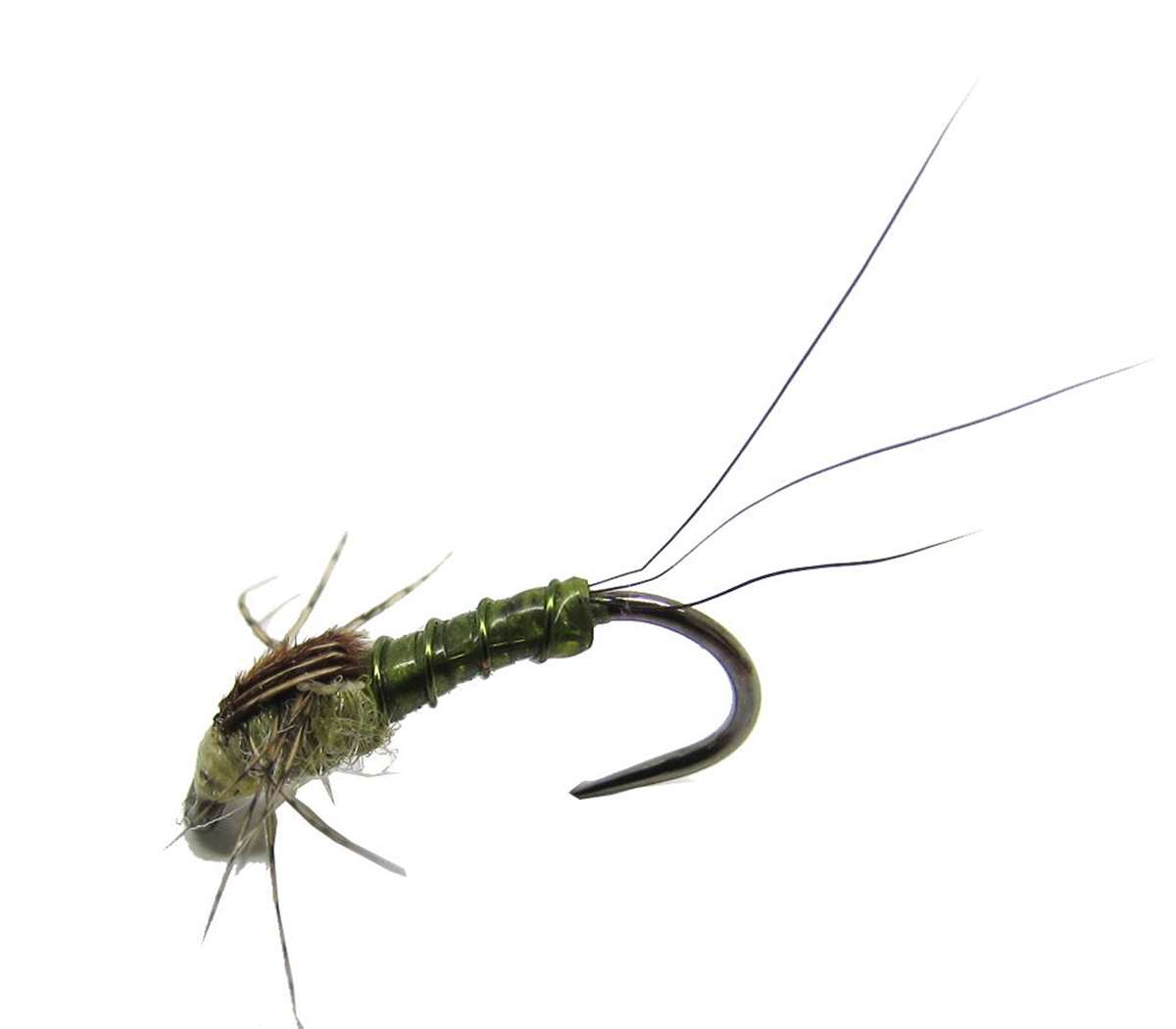 Best 2014 Best Brook, Stream & River Nymph Fly Patterns - Barbless Baetis Nymph
With a lot of fishing on rivers for trout and grayling this year we have seen far more bites and fish coming on imitative fly patterns. We saw much success on the usual spiders, traditional and modern patterns working well, pheasant tail and Endricks spider patterns all producing fish. Our best catches were from the Barbless Baetis Nymph which has been a deadly fly on the Rivers Warfe, Nidd, Ure and Driffield Beck. We used this on a dropper with Elk Hair Caddis, Balloon Caddis and Thingamabobbers for identification and suspended this with either a Tungsten Endrick Spider or Brass GRHE as the point fly. 2nd place went to Sandys Rhyac nymph which was another successful pattern with Shrimps.
Check our Full Range of Nymph Flies Below:
.