Mosca Pesca, equipamento & Mosca Materiais Subordinação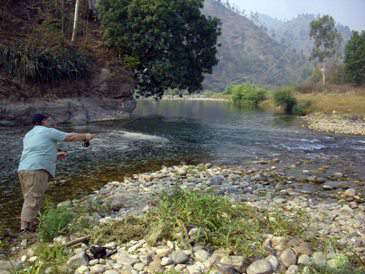 Mosca equipamento - Uma Forma de Arte
Fly pesca é uma forma de arte. Casting uma mosca único da equipe de 2 ou 3 a pesca da mosca voa não é tão fácil quanto parece. Rolling a / home.html por isso terras na água perfeitamente na frente de uma truta com fome é a verdadeira arte do pescador da mosca.
Mosca pescar - História
Fly pesca tem sido de cerca de mais de 2000 anos. Em seu livro De Natura Animalium, Cláudio Eliano (170-230 dC), chamado frequentemente Eliano, mencionado voar pesca de truta pela primeira vez. Ele explicou que a pesca com mosca foi praticado na Astraeus rio na Macedónia.
The Essential Fly foi criada para proporcionar uma qualidade superior moscas, equipamentos e materiais voar amarrando para os mais exigentes pescador da mosca. Com serviços de alta qualidade Fly The Essential oferece voar a partir de grandes stocks de pesca de qualidade muito voa, voa para pesca e materiais voar amarrando a mais de 50 países de todo o mundo. Veja comentários de nossos clientes, temos milhares de clientes que tenham dado o seu feedback - ver o que outros pescadores da mosca e voar tyers estão dizendo sobre nós.
A nossa gama inclui:
voa voa voa de pesca, incluindo a truta, o salmão moscas, grayling moscas, moscas de água salgada e pesca tubo de moscas
materiais que vão voar a subordinação da CAPES galo da selva para fazer anzóis, voar e voar amarrando peles penas subordinação
combater a pesca da mosca e acessórios de varas de pesca voar, voar linhas de pesca para fazer caixas de armazenamento de pesca

Se precisar de mais informações sobre Essential Trutas e Salmão Fly Company.
Loja on-line para: pesca com mosca voa | voar para pesca |voar materiais subordinação.