Facebook With The Essential Fly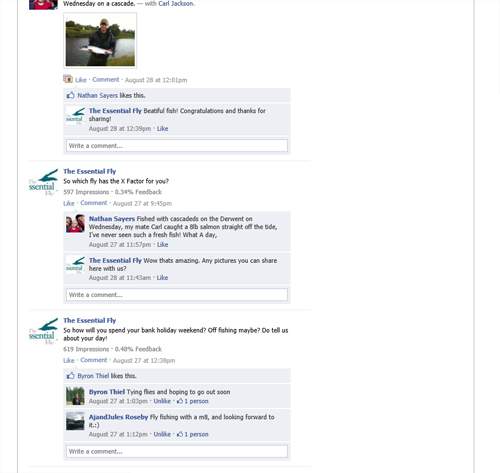 We have an active Facebook page for trout flies, salmon flies, trout fly fishing, salmon fly fishing and fly fishing tackle and gear. Whatever fly fishing you perform then from pike fly fishing, trout fly fishing to adventure fly fishing in India then join our Facebook page and get involved with the Essential Fly customers and team.
Special Offers For Facebook Members
We do offer specials through our Facebook pages, this may be a special discount or a unique fly or fly tying materials. Whatever your interest please click like on any of our pages and join us!